US oil touches $75 amid fears Iran will block Middle East shipments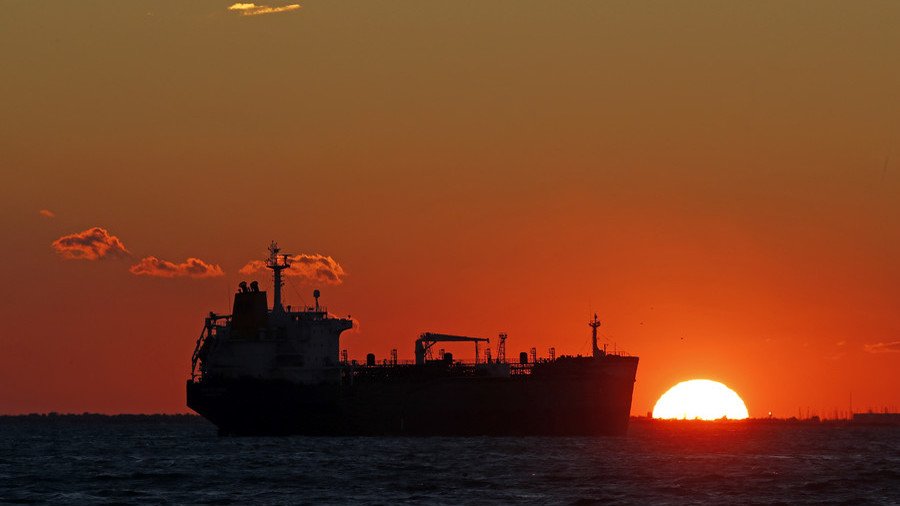 West Texas Intermediate (WTI), the US benchmark, has surged to $75 per barrel for the first time since the oil crisis of 2014.
The movement came after Iran reportedly threatened to disrupt oil shipments from the Middle East Gulf if Washington pressed ahead with sanctions against Iran. On Wednesday, the WTI slipped to $74.59 per barrel, still one of the highest marks in over three years.
Iranian President Hassan Rouhani said: "It has no meaning for Iranian oil not to be exported, while the region's oil is exported." New US sanctions against Tehran are on the way as the largest three producers in the world – Russia, Saudi Arabia and America – are increasing output.
Rouhani's comments were ambiguous, but in the past years Iran has threatened to block the Strait of Hormuz, a major oil shipping route in the Middle East as retaliation against Washington-imposed sanctions.
"Just the threat to (the Strait of) Hormuz would add uncertainty and warrant a certain risk premium," Carsten Fritsch, senior commodities analyst at Commerzbank, told Reuters.
Traders are also expecting a decline in US stockpiles, which is a signal for oil prices to grow. According to Bloomberg estimates, American inventories declined by 5 million barrels last week, including a 2 million cut in Cushing, Oklahoma, which accounts for up to 10 percent of the total US crude inventory.
The market "is anticipating a very bullish number," Bob Yawger, director of futures at Mizuho Securities USA told Bloomberg. "All eyes will be on that Cushing number."
For more stories on economy & finance visit RT's business section
You can share this story on social media: