Sanctions against Iran to push oil prices to $90 a barrel – analysts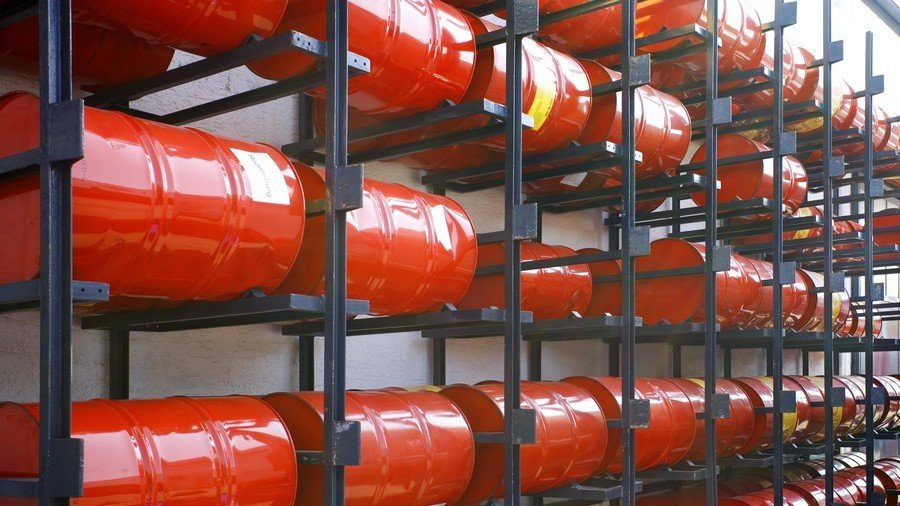 Disruption to crude oil supplies from Iran as a result of US sanctions may push oil prices to $90 a barrel, according to analysts at Bank of America Merrill Lynch.
Washington's tough stance against the Islamic Republic, along with reported declines in US stockpiles, has already driven American crude prices to the highest level since 2014. US crude oil benchmark West Texas Intermediate (WTI) jumped to $73.37 per barrel on Friday, while Brent crude futures were trading at $78.83.
"We are in a very attractive oil price environment and our house view is that oil will hit $90 by the end of the second quarter of next year," Hootan Yazhari, head of frontier markets equity research at the financial institution told CNBC.
"We are moving into an environment where supply disruptions are visible all over the world, and of course President Trump has been pretty active in trying to isolate Iran and getting US allies not to purchase oil from Iran," he added.
Earlier this week, Washington demanded its allies cut all oil imports from Iran starting November with no exemptions expected to be granted. A senior State Department official pledged to enforce pressure on the countries to stop funding the Islamic Republic. The hardline position is a part of a broader agenda set by the US administration to cut Tehran off the global economy and the world political arena.
However, most of key importers of Iranian oil and petrochemicals took no notice of the US' nearly one-sided policy towards the country. On Thursday, joint secretary for international cooperation at India's petroleum ministry, Sunjay Sudhir, said that India doesn't recognize unilateral sanctions and will preserve its right to ignore Washington's demand.
Turkey's Economy Minister Nihat Zeybekci has also rejected the US demand, saying that Ankara would keep buying Iranian crude, pursuing Turkish interests.
The latest developments came shortly after members of the Organization of the Petroleum Exporting Countries and non-OPEC countries led by Russia announced plans to ramp up crude production. The cartel with its allies is reportedly seeking to regulate the oil market after a rally of over 40 percent over the last year.
The step was taken amid growing concerns that crude futures would rise enough to dent global demand due to Venezuela's shrinking production, looming disruptions to Iran's supplies, and production declines across the world.
For more stories on economy & finance visit RT's business section
You can share this story on social media: