OPEC+ eyes boosting crude output by 1mn barrels
An OPEC+ ministerial committee is recommending participants to boost daily crude production by 1 million barrels.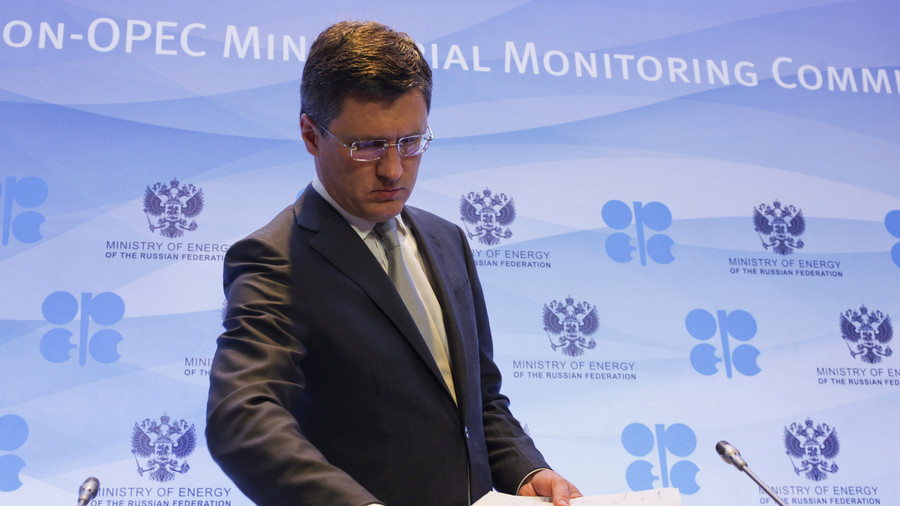 The Joint OPEC/Non-OPEC Ministerial Monitoring Committee (JMMC), which includes six oil-producing nations, will recommend an increase of crude production by the participants of a 2016 deal to cap output, Russian Energy Minister Aleksandr Novak told the media. The decision is set to be made at an OPEC+ ministerial meeting on Friday, but Iran is expected to oppose the suggested boost.
The 2016 deal was bargained by so-called OPEC+, which includes members of the Organization of the Petroleum Exporting Countries and 11 non-members, including Russia, to stabilize the market and push up dropping prices. The current output is lower than the cap due to unexpected outages in Venezuela, Libya and Angola, so the suggested 1 million barrels per day boost would bring it up to the agreed limit.
Iranian Oil Minister Bijan Zanganeh left the committee meeting before it ended, leaving a deputy in his stead, and told journalists that Tehran would oppose an increase in production. Tehran is concerned that an increased supply of crude on the market would make it easier for the US to pressure allies to support a ban of Iranian oil similar to the one imposed under the Obama administration. Iran is not part of the JMMC, but it was invited for consultations.
Iraq is advocating a postponement of the decision on output for three months, but, according to the country's Oil Minister, Jabbar al-Luaibi, the committee would not agree to it. Venezuela also objected to the recommendation.
You can share this story on social media: