Founder of 'revolutionary' blood-testing startup Theranos charged with fraud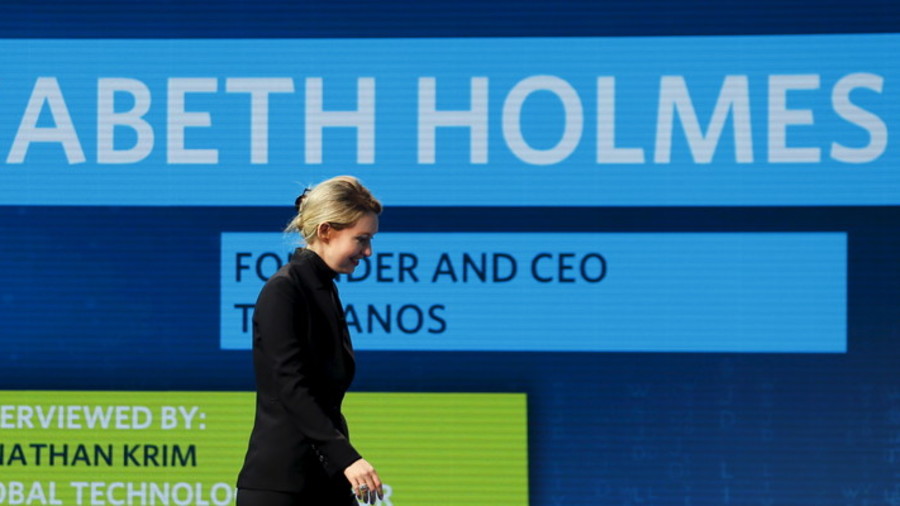 Elizabeth Holmes, founder and CEO of the blood-testing health technology company Theranos, and her business partner, have been indicted on charges of wire fraud and of defrauding investors, patients and doctors.
Holmes and former Theranos COO Ramesh "Sunny" Balwani were charged with two counts of conspiracy to commit wire fraud and nine counts of wire fraud, said the Acting United States Attorney Alex G. Tse in San Francisco, California.
The indictment was unsealed Friday, hours after Holmes resigned as CEO of the Palo Alto-based company. Balwani, who served as one of the company's directors, president and chief operating officer, left Theranos in 2016.
According to the indictment, Holmes and Balwani "not only defrauded investors, but also consumers who trusted and relied upon their allegedly-revolutionary blood-testing technology." The government claims the two had known that many claims about Theranos' revolutionary blood analysis technology were false.
Wire fraud charges stem from the fact that Holmes and Balwani purchased ads across state lines, intended to promote the purchase of Theranos blood tests at Walgreens stores in California and Arizona. The ads "explicitly" claimed that Theranos blood tests were cheaper than blood tests from conventional laboratories, the indictment says.
Based on "misrepresentations and omissions" by Holmes and Balwani, many patients paid for blood tests with results that were "inaccurate, unreliable, and improperly validated."
Theranos was once a $9 billion Silicon Valley wonder that promised to revolutionize blood testing. Holmes would appear at events alongside Alibaba CEO Jack Ma and former President Bill Clinton. Its board of directors included future Defense Secretary James Mattis, former Secretaries of State George Schultz and Henry Kissinger, and two former senators, among others.
That all changed in 2015, when Wall Street Journal reporter John Carreyrou exposed the fact that the company's miracle technology did not actually work. Carreyrou's book about Theranos, titled 'Bad Blood,' was published in May.
In March, the US Securities and Exchange Commission (SEC) filed civil fraud charges against Holmes and Balwani.
Think your friends would be interested? Share this story!
You can share this story on social media: