Hero to zero: Forbes revises Theranos founder's net worth to nothing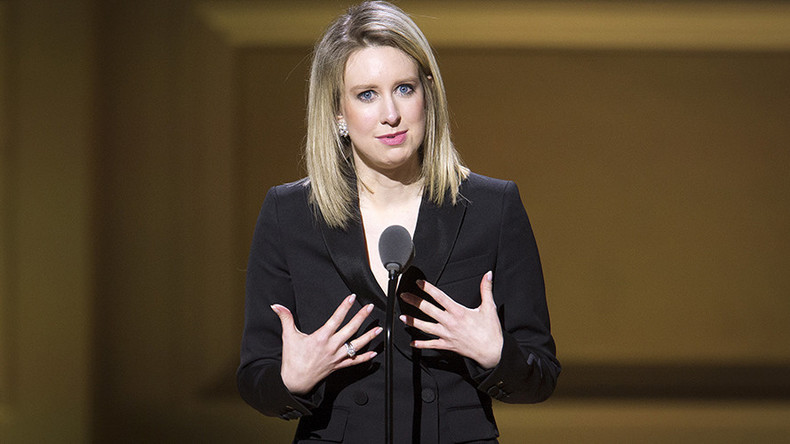 The estimated wealth of Elizabeth Holmes, one of the world's most successful female entrepreneurs, has been "lowered to zero" by Forbes magazine. Last year, she topped the Forbes list of the richest self-made American women with a net worth of $4.5 billion.
"Our estimate of Holmes' wealth is based entirely on her 50 percent stake in Theranos, the blood-testing company she founded in 2003 with plans of revolutionizing the diagnostic test market," Forbes wrote Wednesday, adding that it spoke to a dozen venture capitalists, analysts and industry experts and concluded that a more realistic value for Theranos is $800 million, rather than $9 billion.
"At such a low valuation, Holmes' stake is essentially worth nothing," Forbes concluded.
In 2015, the business magazine pegged Theranos value at $9 billion, based on the sale of stakes to investors.
Forbes cited experts saying that Theranos investors own preferred shares, and if one day the company is liquidated they get paid back before CEO Holmes, who owns common stock.
Meanwhile, Theranos fired back in a statement, saying Forbes' estimate was skewed because it did not have essential data. "As a privately held company, we declined to share confidential information with Forbes," Theranos spokeswoman Brooke Buchanan said in a statement to TIME magazine. "As a result, the article was based exclusively on speculation and press reports," she added.
The medical testing start-up was founded by Holmes in 2003, after she dropped out of Stanford University at age 19. Holmes, who was once touted as the Steve Jobs of biotechnology, said the company could offer blood tests for 240 diseases using just a few drops from a fingertip pin-prick instead of a needle or syringe.
But over the last year Theranos and its founder have been through tough times. First it was a series of reports from the Wall Street Journal, claiming that Theranos' tests were inaccurate. That triggered an inquiry by federal agencies, which even proposed banning Holmes from the industry. The company is currently facing a string of investigations.