Lebanon launches search for first oil & gas reserves despite Israeli threats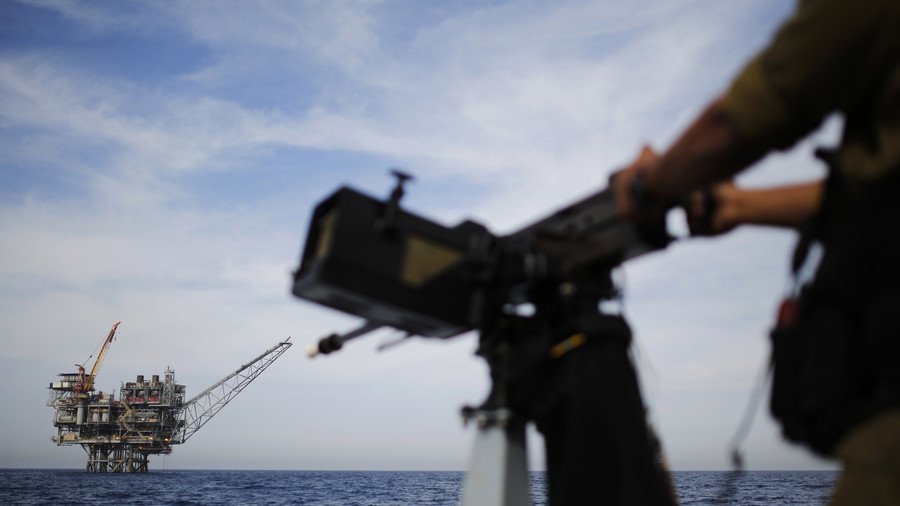 Beirut has announced the start of its oil and gas exploration for offshore energy reserves in the Mediterranean after approving a plan submitted by a consortium of France's Total, Italy's Eni and Russia's Novatek.
Energy and Water Minister Cesar Abi Khalil said Lebanon plans to launch a second offshore licensing round by the end of 2018 or early 2019.
In February, the country signed its first offshore oil and gas exploration and production agreements with the Total-Eni-Novatek consortium for offshore Blocks 4 and 9.
Part of Block 9 contains waters disputed with neighboring Israel but the consortium said it had no plans to drill in that area. Lebanese authorities gave the go-ahead this week for exploration of the two blocks to begin, said Khalil.
The exploration period can last up to three years and the first well is expected to be drilled in 2019, providing all government departments grant necessary licenses and permissions "on time and without delay", he added.
The minister explained that drilling would determine whether Lebanon had commercial reserves and, if so, their scale. Lebanon shares the Levant Basin in the eastern Mediterranean with Israel, Cyprus, and Syria. A range of big sub-sea gas fields have been discovered in the area since 2009.
However, the country was far behind Israel and Cyprus in exploring and developing its share of resources as a result of political issues over the past few years, and a dispute with Israel over Lebanon's southern maritime border.
Israel had earlier threatened Lebanon over drilling in areas which it considers to be disputed. It warned Lebanon that it would pay a "full price" if another war breaks out between the two countries.
Three months ago, Lebanese President Michel Aoun appealed to US Secretary of State Rex Tillerson, asking for Washington's "effective role" in settling the dispute with Israel over offshore oil drilling areas. After the US proposed sharing the offshore blocks, Lebanon rejected its offer to "help."
The US proposal reportedly specified that the Lebanese would take up 65 percent of the disputed sections of the shelf. Commenting on the proposal Aoun said Lebanon will not give Israel a "millimeter." He underlined that the offshore energy blocks are located in Lebanon's waters and thus are within Beirut's exclusive economic zone.
Lebanon and Israel's dispute runs over a triangular area of around 860 square kilometers (332 square miles) of waters, which could contain huge reserves of natural gas and maybe even crude oil.
For more stories on economy & finance visit RT's business section
You can share this story on social media: