Cops bust trio for 'grand theft avocado'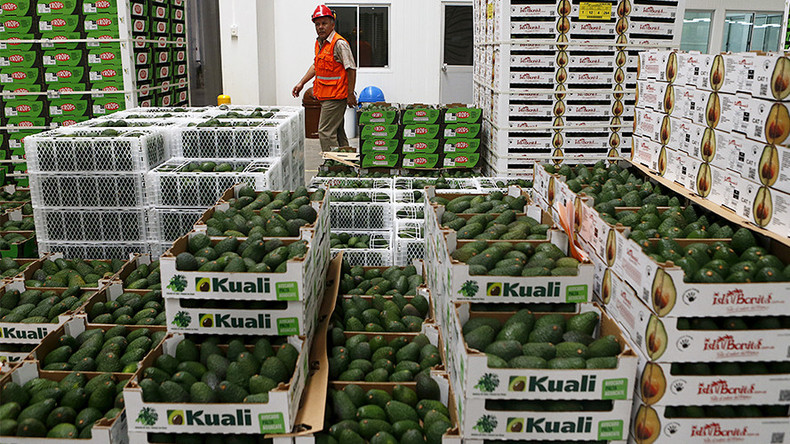 Police have arrested three men in California on suspicion of stealing $300,000 worth of avocados from their employer and selling them on for a profit.
The suspects, in what the police dubbed 'grand theft avocado,' Joseph Valenzuela, Carlos Chavez, and Rahim Leblanc were all working in California's Ventura County for Mission Produce. It is one of the largest avocado distributors in the world.
Police have been watching the trio since May, when Mission Produce's president, Steve Barnard, became suspicious of the thefts.
They say the men were stealing and selling avocados to unsuspecting customers who thought they were paying Mission Produce for the food.
"Everybody loves avocados. We take these kinds of thefts seriously," said Sergeant John Franchi of the Ventura County Sheriff's Department. "It's a big product here and in California."
Demand for avocados has grown dramatically in recent years with consumers drawn to the heart-healthy fruit. A bad harvest and strikes by growers in Mexico have pushed avocado prices to a record high.
According to Barnard, a box of avocados typically sells for $50, and the suspects were selling for $20 or $30 a box, well below market price.
"I guess they got greedy and they got bulletproof," he said.
The best thing about the avocado business is "the demand," the president of Mission Produce said, adding the company plans to tighten security at all its facilities.
In 2015, California exported $25 million worth of avocados.