Russia-Germany business ties remain solid despite sanctions – German trade lobby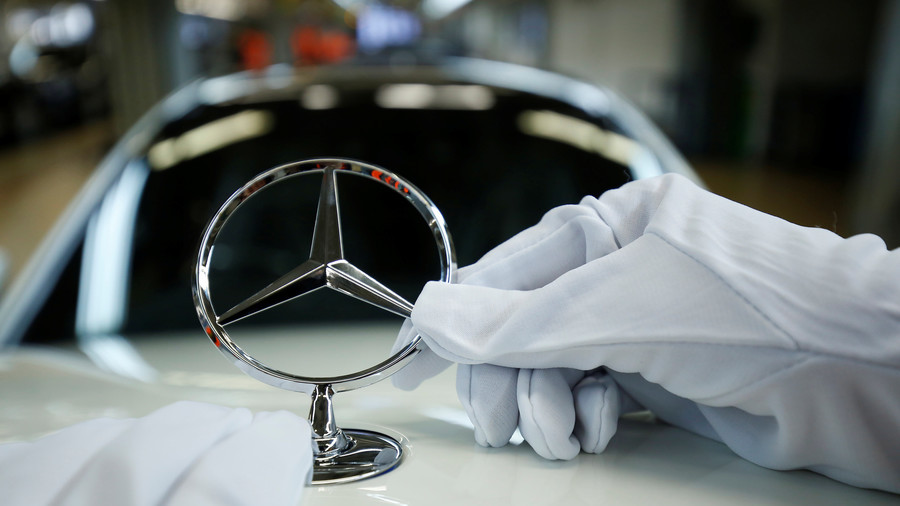 German firms continue investing in the Russian economy despite facing barriers from economic sanctions against Russia, the head of the German business lobby told RT at the St. Petersburg International Economic Forum (SPIEF).
"The foundations of German and Russian economic relations are solid even in the time of sanctions and low oil and gas prices. Last year, we saw high German private investment in the Russian economy of €1.6 billion," the chairman of the German-Russian Chamber of Commerce Matthias Schepp said.
These are not only car manufacturers, which invest heavily in Russia, but also medium-sized businesses and family, he said. Germany's business lobby has criticized EU sanctions against Russia, arguing that German companies will end up the losers, since Moscow can't be fully isolated.
"If German and American companies face hurdles while working in Russia, Asian businesses, especially Chinese firms, will gradually fill the vacant niche," Schepp warned in April. "It is not currently clear what impact the closer cooperation between the 'Russian bear' and the 'Chinese dragon' in the long term may have on Western interests."
In 2017, Germany and Russia grew significantly for the first time in five years. German exports to Russia increased to €25.9 billion ($31.9 billion) in 2017, while imports from Russia grew to €31.4 billion ($38.7 billion) in the same year. The figures represent a 20.2 percent rise in exports and an 18.7 percent growth in imports, according to the German Federal Statistical Office data from March.
For more stories on economy & finance visit RT's business section