German companies end up losers in US sanctions game with Russia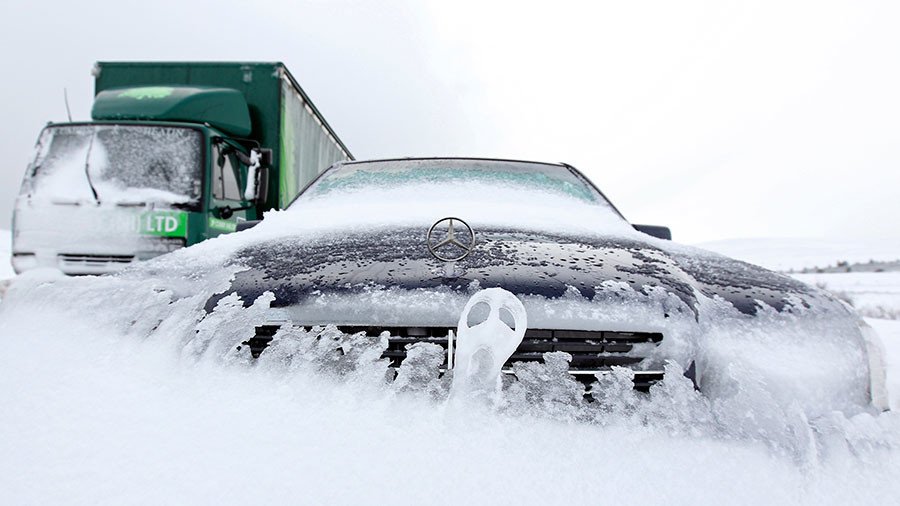 German firms working in Russia face huge financial losses from the latest round of US sanctions against Russia, the German-Russian Chamber of Commerce has warned.
"In a worst-case scenario, the losses of the companies could amount to almost €1.5 billion," the trade lobby said. The entire German business set-up in Russia is being held hostage, thanks to the pressure exerted by a third party, according to the chamber's chairman, Matthias Schepp.
Last week, the Wall Street Journal reported that Germany plans to ask US President Donald Trump if German companies can be given an exemption from the new US sanctions against Russia.
Chancellor Angela Merkel will raise the issue with Trump later in April, German officials said, according to the media.
The chamber had warned that German companies working in Russia have close partnerships with firms and individuals targeted in the latest round of US sanctions. It says that Russian automotive conglomerate GAZ Group, metallurgic and energy group Renova, global aluminum brand RUSAL and Gazprom CEO Aleksey Miller are key figures in the business deals of German companies in Russia.
Chairman Schepp warned that Russia will not be isolated and, if its European partners are cut off from doing business with the country, Asian companies will not hesitate to replace them.
"If German and American companies face hurdles while working in Russia, Asian businesses, especially Chinese firms, will gradually fill the vacant niche," said Schepp. "It is not currently clear what impact the closer cooperation between the 'Russian bear' and the 'Chinese dragon' in the long term may have on Western interests."
READ MORE: Germany's loss is China's gain on Russian market thanks to new US sanctions
The German Committee on Eastern European Economic Relations echoed the message in a report sent to RT.
"German companies fear a short-term loss of ongoing business operations worth hundreds of millions of euros. Furthermore, the short-term termination of contracts with suppliers, for example, could lead to production losses along the entire production chain, since a replacement (of equal quality) has to be found first. A company can also be affected by direct sanctions if it sells, as an intermediary, the products of a company on the sanctions list to a US company or citizen," the committee wrote.
It added that rivals from China, Japan and South Korea could gain additional market share when Germany loses it. According to the report, the committee says "the German federal government and the EU should make their opposition to the extraterritorial application of US sanctions clear and protect EU companies from sanctions as required."
For more stories on economy & finance visit RT's business section
You can share this story on social media: