German car producers could fall victim to US sanctions against Russian aluminum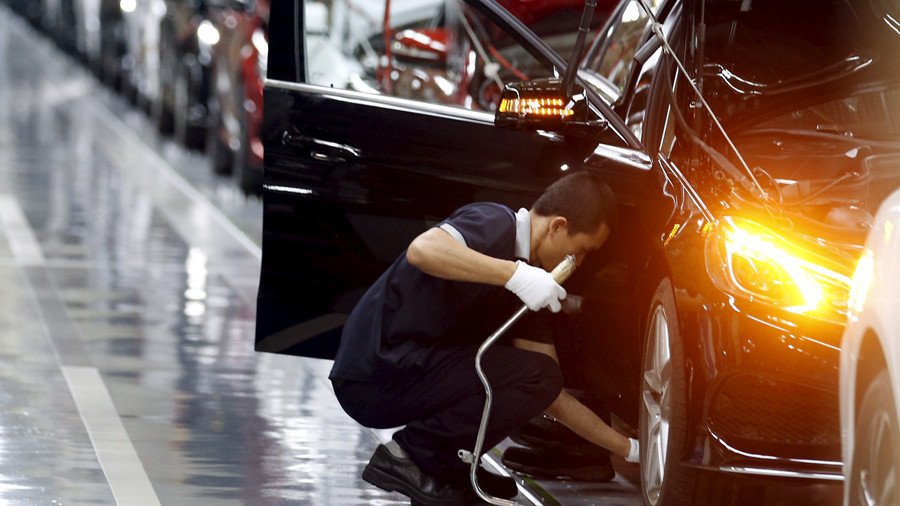 Sanctions against top Russian aluminum producers are likely to hit European car production, according to Germany's WVMetalle, a lobbying group for 655 metals companies.
The group says unless actions are taken, many car plants in Germany and Europe will be closed, and others will face supply disruption, Bloomberg reports.
"Re-jigging all of those trade flows is really, really tough. You've cut off the US and Europe from its traditional supplier," Michael Widmer, head of metals markets research at Bank of America Merrill Lynch in London, told Bloomberg.
The crucial plant for Europe is Russia's RUSAL facility in the Aughinish aluminum refinery in Ireland. The aluminum from the plant is sold to smelters across Europe. "Aughinish is indispensable for the alumina supply of the European market," WVMetalle said.
Aluminum prices have surged almost 30 percent in the last two weeks to $2,537 – the highest level in seven years. Earlier in an interview with RT, Russia's aluminum association predicted the same consequences as the German lobbying group did.
"The high price of aluminum, which is the result of the largest player's withdrawal from the market, will slow economic growth and affect the competitiveness of export-oriented European industries like the automotive industry and other transport engineering. Germany could suffer the most," the association said.
For more stories on economy & finance visit RT's business section
You can share this story on social media: