US has more billionaires than China, Germany & India combined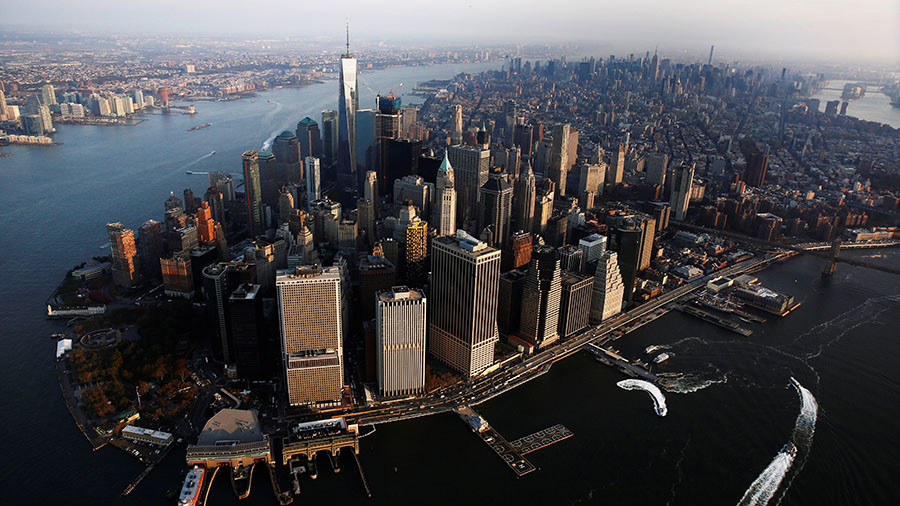 The number of billionaires worldwide has soared to a record high, according to a new report from wealth data company Wealth-X, which showed that there were 2,754 ultra-rich individuals on the planet in 2017.
The report revealed that the billionaire population and their wealth skyrocketed to record levels last year. They now control around $9.2 trillion in wealth – a 24 percent increase from 2016.
The United States accounts for 25 percent of the global billionaire population, as the home of 680 fat cats. This is followed by China, which has 338. Asia overtook North America for the first time as the home of the most billionaires.
"Buoyed by a robust domestic economy, solid equity gains and the high concentration of wealth-creating technology firms, the US added a net 60 new billionaires, with the collective net worth of the 680-strong population rising to $3.2 trillion," the report said.
In total, the richest one percent on the planet owns about half of the world's wealth, according to Wealth-X. It attributed the significant increase in wealth to a "synchronized upturn" in the world economy and climbing equity markets.
"In a rapidly shifting geopolitical environment, the influence on the world economy of this most exclusive group of individuals is continuing to rise," it said.
Wealth-X Presents: The Billionaire Census 2018. The fifth edition of our annual census reveals that billionaire wealth surged by 24% to a record level and the billionaire population rebounded by 15% to 2,754. Download the full report now to learn more - https://t.co/pXOj8P1aZCpic.twitter.com/9447LfQNjc

— Wealth-X (@WealthX) May 15, 2018
The research has also found that, across the globe, the number of female billionaires rose more quickly than men over the past year, though male billionaires still outnumber females. They acquired their wealth differently, while women were much more likely than men to become billionaires through inheritance.
In 2017, Amazon founder Jeff Bezos surpassed Bill Gates to become the richest of the rich, with an estimated net worth of $112 billion. Gates, who is the second-richest person in the world, was followed by Warren Buffett and fashion designer Bernard Arnault.
For more stories on economy & finance visit RT's business section