Russia could ban imported American French fries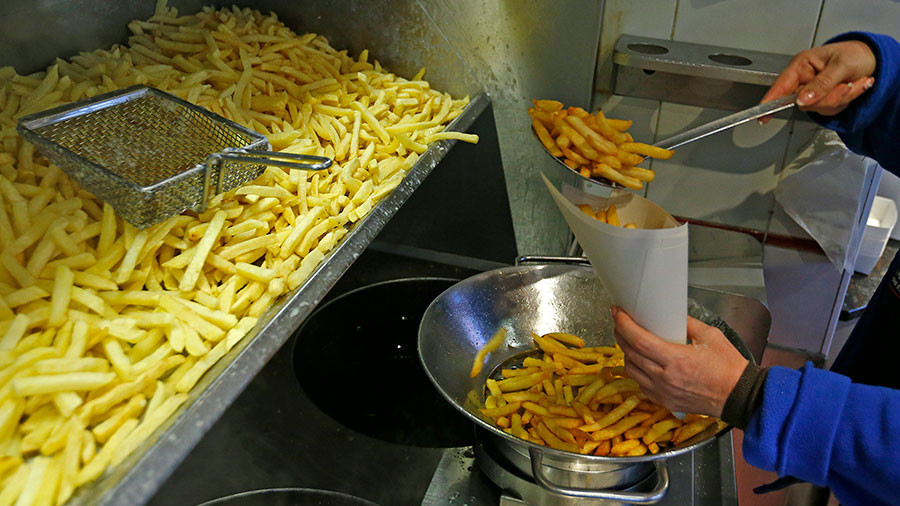 Russia is considering a ban on imported French fries from the US and other Western countries that have imposed sanctions against Moscow.
Russia imported 94 percent of its French fries in 2017 but has bought the necessary equipment to produce it locally, Russia's National Horticultural Union head Sergey Korolev told RT. The new equipment allows production of 110,000 tons a year, while the market is 106,000 tons.
"The introduction of restrictions on the supply of imported frozen French fries, according to the Union, will not only support domestic agricultural producers engaged in the production of raw potatoes, but will also contribute to the preservation of jobs at newly established processing enterprises, and will increase the safety and quality of the product," Korolev said.
The first plant to produce French fries opened in April. Domestic production is expected to replace imported French fries and fully satisfy the country's needs. Russia has been deciding how to respond to the new US sanctions imposed in April. Imports of pharmaceuticals, tobacco and other American products may also be banned.
For more stories on economy & finance visit RT's business section