Russian oil & gas revenues surge through March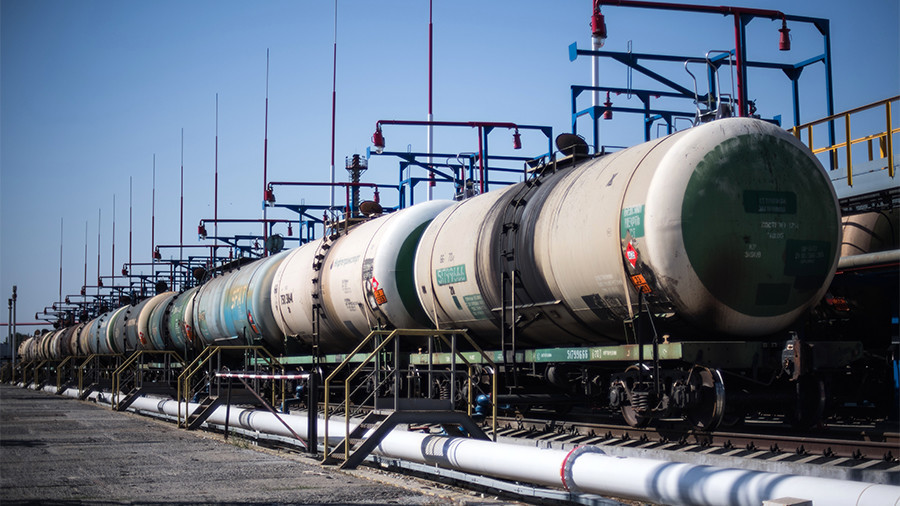 Recent growth in commodities has helped the Russian budget as oil revenues grew over 21 percent and sales of the liquefied natural gas doubled. Natural gas sales are also on the rise.
Revenues from oil exports increased by 21.2 percent through March compared with the same period last year and amounted to $28.2 billion, according to customs data. The surge in revenues are linked with the growing crude prices, which have consistently been updating their 3-year highs this year.
With the launch of the Yamal LNG plant, Russian exports of the liquefied natural gas have grown more than 100 percent in the first three months of the year. Russia has increased the LNG exports by 2.1 times, to 9.8 million cubic meters, while revenues surged to $1.3 billion.
Revenues from natural gas exports in January-March increased by 22.6 percent, to $12.4 billion. Gas exports increased by 1.8 percent, to 60.2 billion cubic meters.
The Russian budget is dependent on oil and gas sales abroad. On Monday, Russian President Vladimir Putin signed a decree which is set to make the Russian economy less dependent on energy exports over the next six years.
The country plans to boost machinery, agriculture and services exports to $250 billion a year. Russia plans to invest heavily in infrastructure, including highways, railroads, aviation, seaports, to help achieve this.
For more stories on economy & finance visit RT's business section