'Cyber is uncharted territory': Warren Buffett warns industry will get worse, not better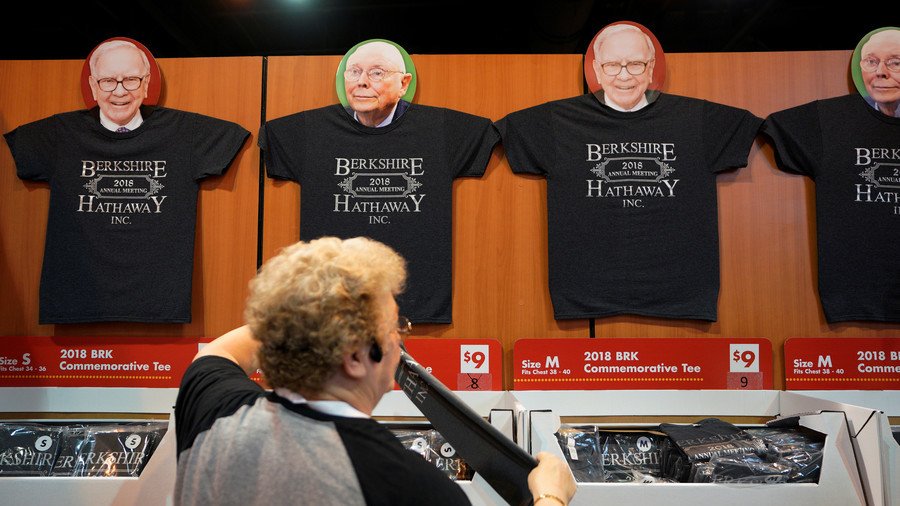 The world's third-wealthiest person, Warren Buffett, has warned that cybersecurity risk is "unchartered territory" and says nobody really knows what they're doing when it comes to underwriting cyber insurance.
The chairman and CEO of multinational conglomerate Berkshire Hathaway made the comments at the company's annual meeting in Omaha, Nebraska.The event, known as 'Woodstock for Capitalists,' allows shareholders, journalists and analysts to grill the man dubbed the "Oracle of Omaha" on a wide range of topics.
"Cyber is uncharted territory. It's going to get worse, not better," Buffett said, adding that he doesn't want Berkshire Hathaway to be among the top three in the industry."We don't want to be a pioneer on this."
He noted that the company has a "pretty good idea" on how to make accurate assessments with regards to natural disasters, but this is not the case with computer hacking threats.
"Frankly, I don't think we or anybody else really knows what they're doing when writing cyber [insurance policies]," he said, adding that the industry as a whole does not know what the implications of the policies will be. "I think anybody that tells you now they think they know in some actuarial way either what [the] general experience is like in the future, or what the worst case can be, is kidding themselves," he cautioned. "There's a very material risk which didn't exist 10 or 15 years ago and will be much more intense as the years go along," the 87 year-old billionaire investor said.
Buffett also used the annual meeting to reiterate his previous predictions that the cryptocurrency craze would not end well. "They're non-productive assets. It essentially will not deliver anything other than supposed scarcity."
READ MORE: Bitcoin & other cryptocurrencies will 'come to bad ending' – Warren Buffett
"Anytime you buy non-productive assets, you are counting on someone later on buying a non-productive asset. It will come to a bad ending...cryptocurrencies will come to a bad ending."
Buffett's initial comments on the matter came shortly after it was confirmed that the cryptocurrency market had surpassed Berkshire Hathaway in terms of market worth.
Berkshire Hathaway Inc reported an unusual quarterly net loss of $1.14 billion on Saturday, but blamed it on an accounting change that Buffett had predicted would "distort" net income figures and possibly mislead investors.
Like this story? Share it with a friend!
You can share this story on social media: