No longer tech darling? Tesla is losing $6,500 every minute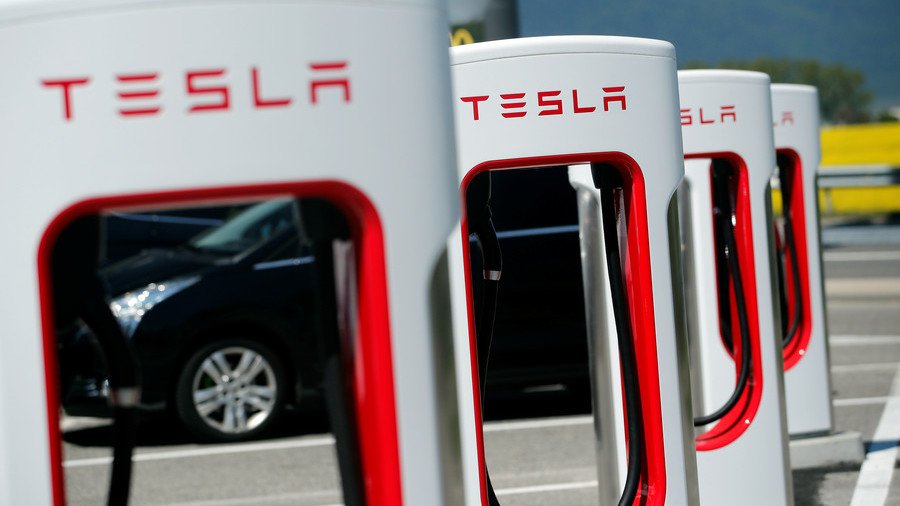 Tesla is losing $6,500 every minute and needs another $2 billion to get through the year. With losses continuing to mount, the spotlight of scrutiny has ramped up on the former media darling.
There is now a "genuine risk" that Elon Musk's electric car company will not survive until the end of the year, Bloomberg reports.
Tesla is failing to meet its own production targets for its Model 3 sedan, a Tesla driver was killed while using his cars autopilot feature and a shareholder in the company urged the board to boot Musk as chairman.
On April Fool's day, Musk joked on Twitter that his company had gone bankrupt and now Bloomberg is reporting that that is a distinct possibility. "Tesla is going through money so fast that, without additional financing, there is now a genuine risk that the 15-year-old company could run out of cash in 2018," the financial news agency said on Monday.
The company tripled its workforce between 2014 and 2017. During that time, its revenue per employee stagnated and now it is lower than its rivals in the auto industry.
Credit analysts also downgraded Tesla stock and it has dropped 24 percent from its peak last September. Analysts have routinely questioned the price of Tesla's stock, saying it doesn't correspond with its production rates and multi-billion losses.
Wall Street traders also smell blood, as, earlier this month, Tesla reclaimed its position as the largest US equity short. According to S3 Partners, the total amount of bets against Tesla surged 28 percent in the last month to $10.7 billion.
Moody's has warned that Tesla will need an additional $2 billion to make it through the year, and its $1.2 billion of existing debt will come due by 2019.
This isn't Tesla's first brush with capitulation. For most of its first decade in existence, the company relied entirely on private and venture capital funds, with much of the cash coming from Musk himself. In 2008, he put together a $40 million debt deal that closed on Christmas Eve, just hours before the company would have gone bankrupt.
Think your friends would be interested? Share this story!
You can share this story on social media: