Wall Street is massively betting on Tesla's failure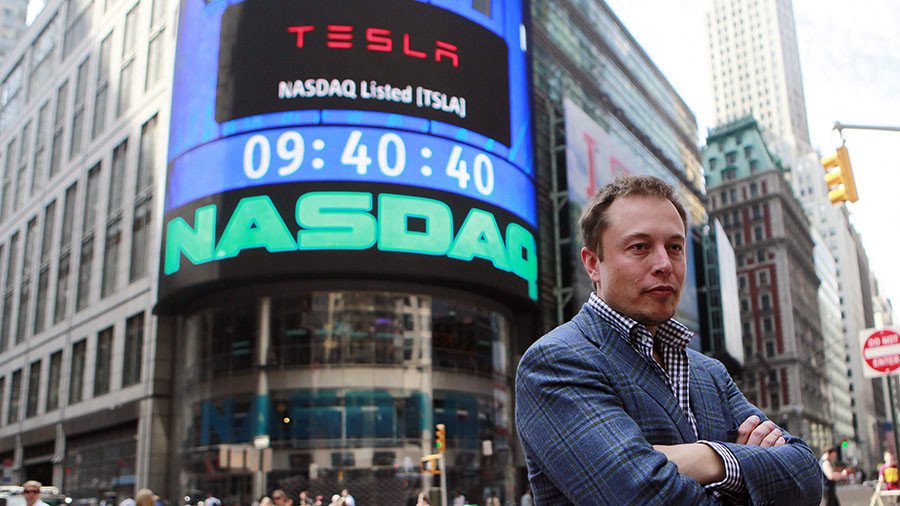 Electric car producer Tesla has become the stock investors are betting against the most.
"Tesla, which was overtaken by Apple as the largest US equity short recently, is back on top of the league tables, a position it has held since March 2016," wrote Ihor Dusaniwsky, head of research at S3 Partners, as quoted by CNBC.
"Tesla short sellers, after reducing their short exposure for the first two months of 2018, have reversed course and shorted Tesla stock heavily over the last five weeks."
Short selling means betting that a security's price will decline, enabling it to be bought back at a lower price to make a profit. Such a security is not owned by the seller, but is borrowed until the short position is closed.
According to S3 Partners, the total amount of bets against Tesla surged 28 percent in the last month to $10.7 billion. Tesla's share price has plunged 2.2 percent this year, and was trading 1.29 percent lower on Thursday at $297.
On Tuesday, American bank Goldman Sachs recommended its clients sell Tesla's shares, predicting that the company will fail to meet production targets for the Model 3.
"We believe the sustainable production rate for the second quarter of 2018 is most likely below the 2,000 vehicle mark the company achieved in the final week of the [first] quarter," Goldman analyst David Tamberrino wrote Tuesday. "We see the company likely sustaining Model 3 production around the 1,400 per week mark."
Many analysts have questioned the price of Tesla's stock, saying it doesn't correspond with its production rates and multibillion losses.
"As a reality check, Tesla is worth twice as much as Ford [estimate of the enterprise value of both companies], yet Ford made six million cars last year at a $7.6 billion profit, while Tesla made 100,000 cars at a $2 billion loss," Vilas Capital Management head John Thompson told Market Watch in March, adding that Tesla is months away from collapse.
For more stories on economy & finance visit RT's business section
You can share this story on social media: