Electric car sales double with China leading the way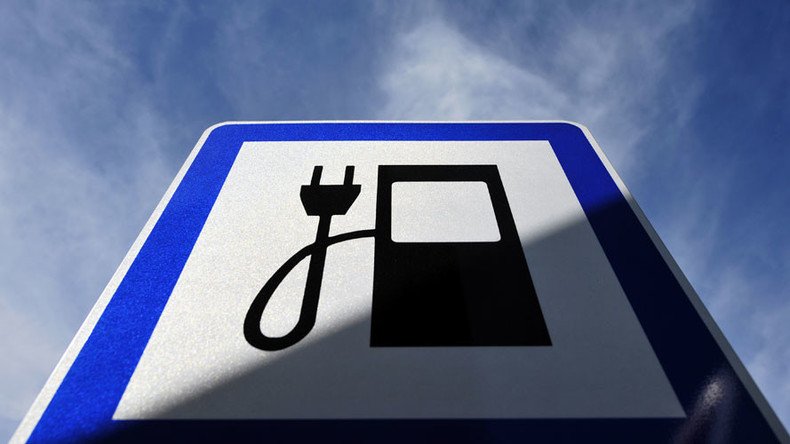 The global stock of electric vehicles hit two million in 2016, a 60 percent surge from the previous year, according to a new report from the International Energy Agency (IEA).
The agency pointed out that despite the sharp growth, plug-in and battery-powered vehicles still make up just 0.2 percent of the total number of passenger cars.
"Electric vehicles still have a long way to go before reaching deployment scales capable of making a significant dent in the development of global oil demand and greenhouse gas emissions," said the report.
The current increase in sales of electric cars is mostly influenced by the policy environment, according to the IEA.
The biggest market last year was China with 336,000 vehicles sold.
Chinese buyers get exemptions from certain taxes, as well as waivers from license plate restrictions.
"China was by far the largest electric car market, accounting for more than 40 percent of the electric vehicles sold in the world and more than double the amount sold in the United States," the report says.
European countries sold 215,000 electric vehicles in 2016, led by Norway, the Netherlands, Sweden, France and the UK.
China's electric car fleet overtook the US last year. Despite rapid growth, electric cars were still only 1.1% of the world market in 2016 pic.twitter.com/liIB4Sb9XJ

— Ed Crooks (@Ed_Crooks) June 7, 2017
The agency said that the multi-government plan known as the Electric Vehicle Initiative is setting a goal of a 30-percent market share for battery-driven cars, buses, trucks, and vans by 2030.
READ MORE: Volkswagen to challenge Tesla with line of affordable electric cars
The initiative covers ten governments including China, Germany, France, the UK, and US. Last month, India that is not the part of the group unveiled plans to sell only electric cars by the end of the next decade.
According to IEA estimates, 600 million electric vehicles need to be sold by 2040 to reduce global warming to below two degrees Celsius; a target set by the Paris Agreement on climate change.
You can share this story on social media: