Berlin should foot bill for billions lost by German firms in Russia due to US sanctions – analyst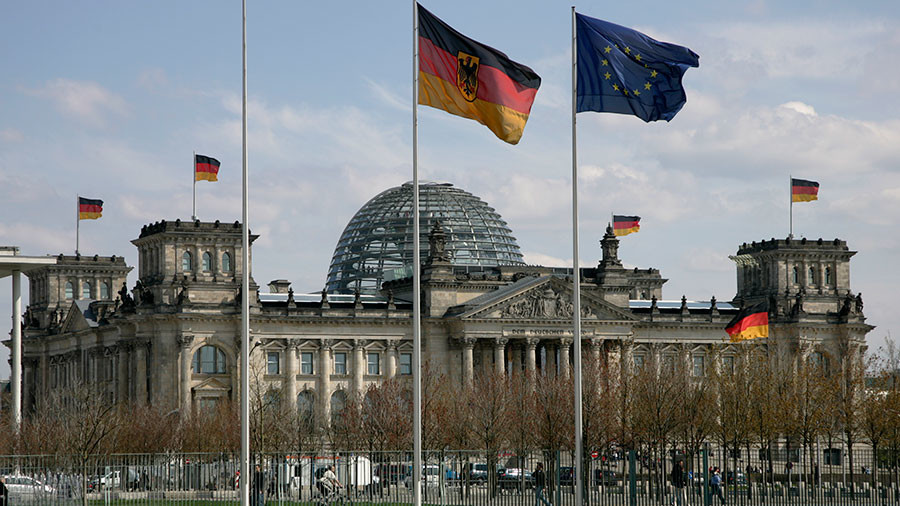 Politicians in Germany are not held responsible for multi-billion euro losses faced by their country's businesses as a result of US sanctions against Russia, and that is wrong, an analyst told RT.
"Why is it that only the economic sector is liable for the consequences of political decisions? If it is the political will of a state to impose sanctions, at least the financial consequences should also be shared by the state, and this burden should not be imposed on the randomly affected companies," Managing Partner at DELCREDA Andreas Steinborn told RT.
This week, the German-Russian Chamber of Commerce warned that German firms working in Russia face huge financial losses from the latest round of US sanctions against the country.
Washington can impose financial penalties on any companies that continue dealing with sanctioned Russian firms, which will result in lost business for German companies. The losses could amount to almost €1.5 billion ($1.8 billion), the trade lobby said.
Steinborn added that he finds it "problematic" that the United States applies its law to subjects that are not within its area of responsibility. The analyst said that, throughout history, sanctions have usually failed to achieve their goal of changing politics in a sanctioned country.
He said the German government is sworn to defend the interests of the German people, and this includes companies, too. "I expect that the interests of German companies and citizens will be represented all over the world. A great deal of diplomatic skill is needed here, since the world is very strongly networked, and divisions can have very negative consequences – in all directions," Steinborn said.
The German-Russian Chamber of Commerce and the German Committee on Eastern European Economic Relations have both warned that because of US sanctions, German companies risk losing their share on the Russian markets and that they will be substituted by rivals from China, Japan and South Korea."
For more stories on economy & finance visit RT's business section