IMF wants Germans to retire later, save less & spend more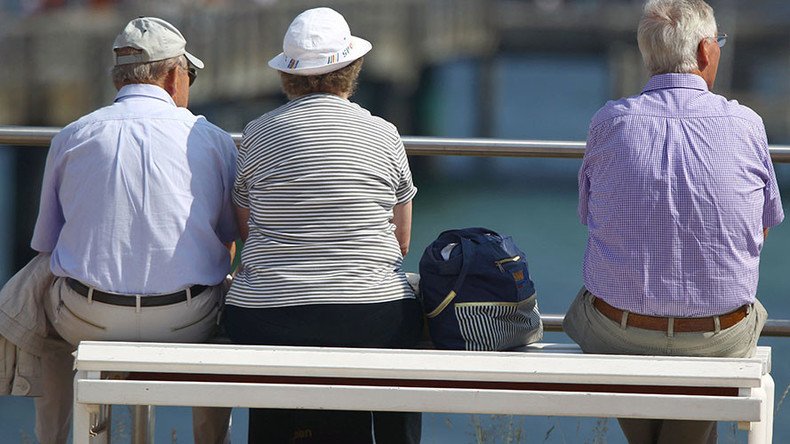 The International Monetary Fund has urged German authorities to raise the effective retirement age above 67, saying an aging population could work longer and hence save less and spend more.
"A pension reform encouraging people to retire later in life would reduce the need to save for retirement, encouraging consumption and thus reducing the surplus," said Enrica Detragiache, an IMF expert on Germany, as quoted by CNNMoney.
Some economists have criticized Germany for going in a different direction in 2014 by lowering the age at which Germans can retire to 63.
The German Council of Economic Experts warned at the time the change would cost the country an extra €10 billion ($11.4 billion) per year.
The regulator repeatedly called on Berlin to increase investment at home and reduce its large current account surplus, which comes from made-in-Germany exports to global markets.
According to the IMF, Germany's large current account surplus decreased slightly, to 8.3 percent of the country's gross domestic product (GDP) last year against 8.6 percent in 2015, mostly because of the deterioration of the income and services balance.
"This [pension] reform would also limit the effects of aging on employment and growth," the expert said.
The agency also warned that the aging population and slow progress on structural reforms would weaken the growth in the medium term, highlighting the necessity to boost potential growth and speed up external rebalancing in a move to refer to the surplus.
"To this end, directors recommended using leeway available within the fiscal rules to further expand public investment in infrastructure, widen the provision of childcare services, foster refugee integration, and reduce the tax burden on labor," the IMF said.
You can share this story on social media: