US-China trade spat: Trump says 'good chance' of deal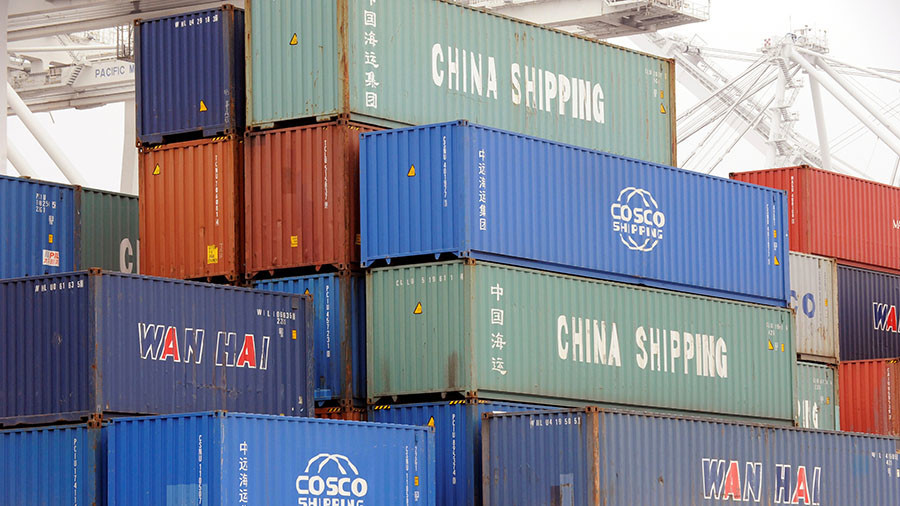 China and the United States have a good chance of ending their ongoing trade spat, US President Donald Trump believes.
"We have a very good chance of making a deal," Trump said ahead of a press conference with French President Emmanuel Macron on Tuesday. He added the US is now in trade talks with the European Union, and also discussing the North American Free Trade Agreement (NAFTA) with Mexico and Canada.
The trip to China will be the first for Treasury Secretary Steven Mnuchin, who has been in office since February 2017. In contrast, his predecessors typically went to China during their first months in the role.
The recent trade dispute has led to a series of tit-for-tat trade barriers being imposed by Washington and Beijing. In April, the US announced 25 percent tariffs on $50 billion in Chinese imports. China responded with similar trade barriers. If Beijing and Washington fail to reach a deal, American tariffs would take effect after a May 15 public hearing.
The spat intensified last week after Washington banned American firms from selling parts and software to Chinese tech company ZTE Corp for seven years. US suppliers provide up to 30 percent of the components used in ZTE's equipment and the move could disrupt China's plan to build the world's largest 5G network by the end of this decade.
In response, China slapped a 179 percent tariff on American sorghum imports. Sorghum is a crop used to feed livestock and can be made into a liquor known as maotai, which is popular in China.
Trump has vowed to cut the US trade deficit with China, which stood at $375 billion last year. The problem with this figure is that many of the imported goods are in fact products made for American manufacturers in China due to cheaper labor. But when the goods are shipped back to the US, they are considered imports in the trade balance.
Like this story? Share it with a friend!