New 'cosmic' airport in Crimea offers flights to Venus & Mars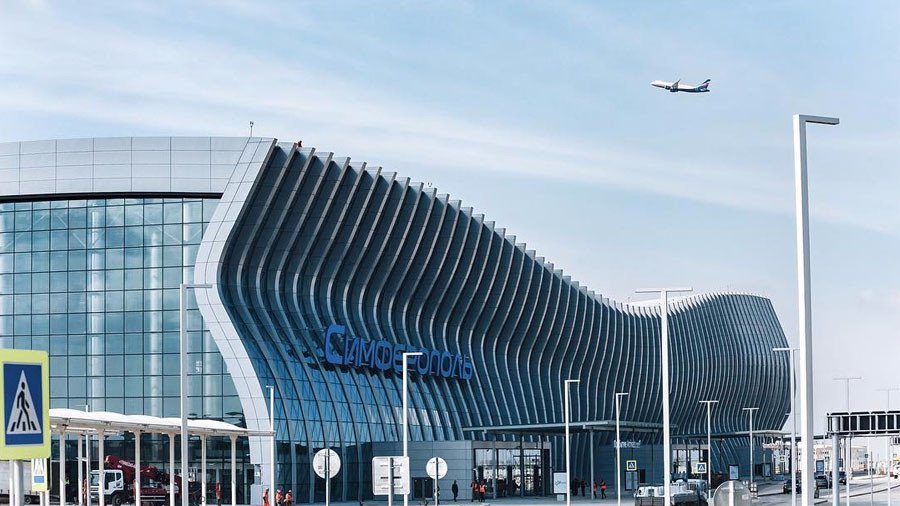 A new terminal opened at Crimea's Simferopol International Airport on Monday, when the spaceship-like complex welcomed its first flight from Moscow.
The facility is located 6km from the old airport it replaces. It was built in 22 months and covers an area of 78,000 square meters. The hub can handle 3,650 passengers per hour or 6.5 million per year. The annual passenger flow is expected to gradually increase to 10 million people.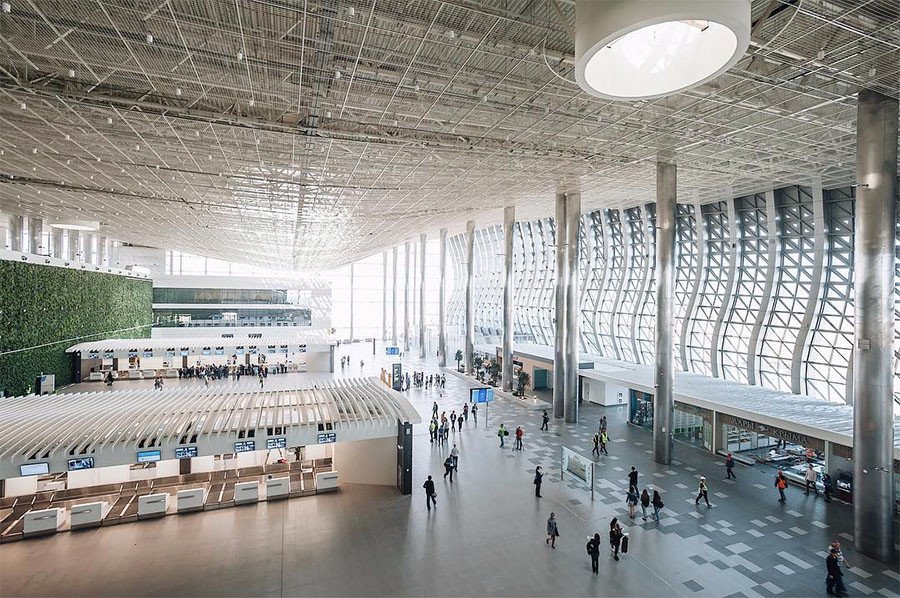 It is equipped with 55 check-in counters, eight jet bridges and eight standard gates. There are 16 moving staircases and 28 elevators, which create a barrier-free environment. The check-in area features a "green wall," which is reportedly the largest indoor plant structure in Europe.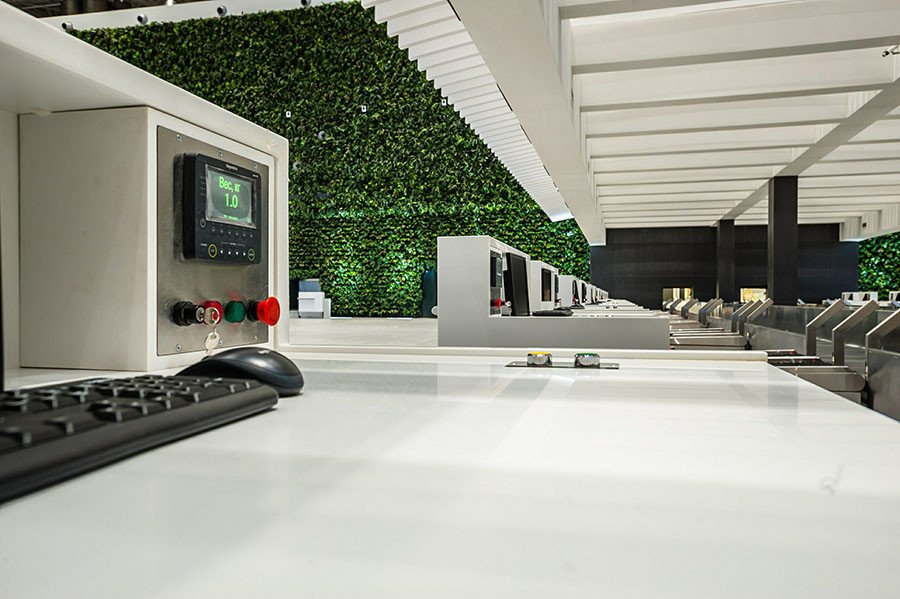 The new complex was designed by one of the leading architectural companies in the world, South Korean company Samoo Architects & Engineers. To create a wave-like silhouette of the new air terminal, specialists assembled more than 5,000 tons of metal assembly blocks.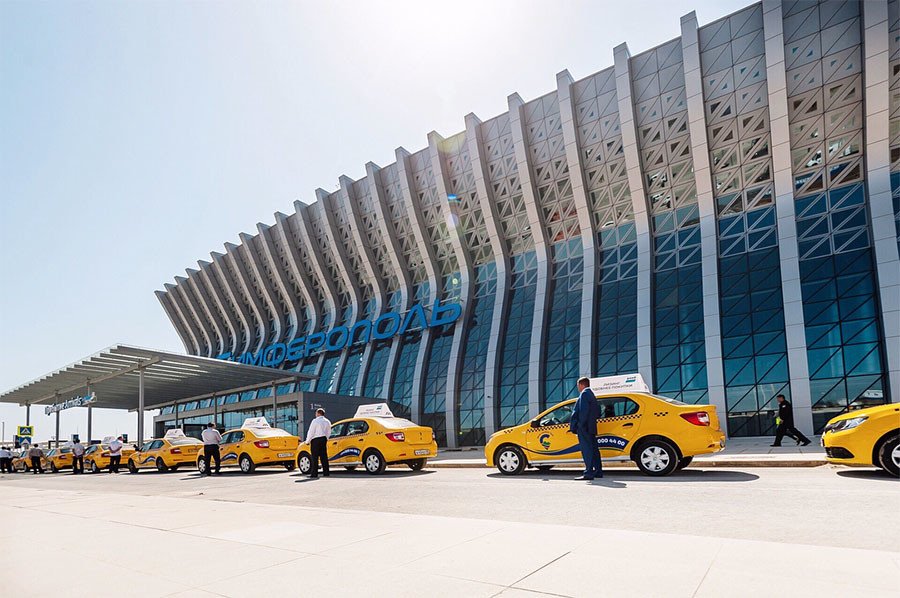 "Inspired by the nature of the Crimean peninsula, designers used the image of the sea, and called the project the Crimean Wave," said the airport's press service.
It added that in total some 7,000 tons of metal constructions have been installed on the site, "which is only 300 tons less than the amount of metal used for the construction of the Eiffel Tower."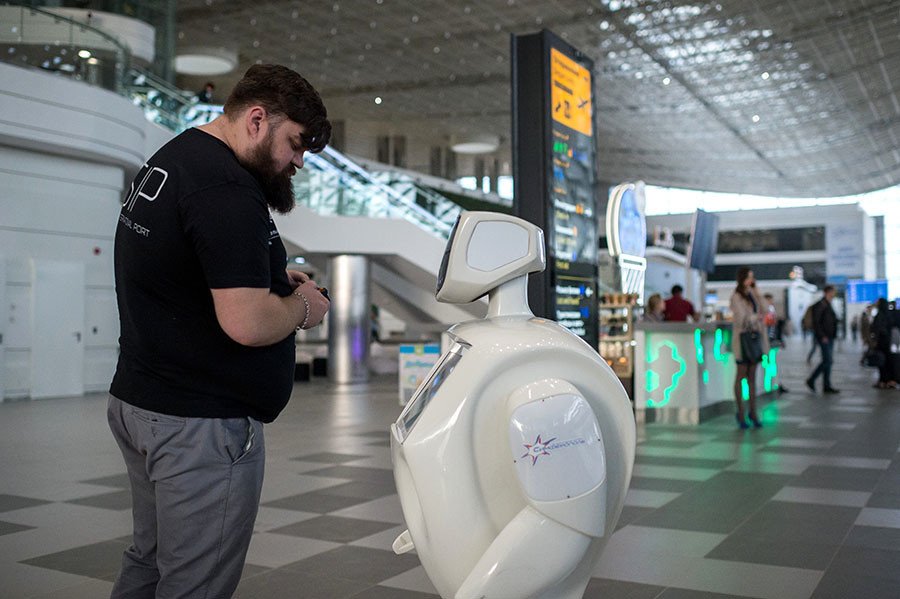 The new terminal has been unofficially dubbed a "spaceport" due to its futuristic appearance. Its opening was turned into an appropriate show with characters from the Star Wars saga. The terminal was visited by robots telling passengers about the airport complex. On the information boards, one could see flights to Venus, Mars and the fictional Coruscant. It was specified that those flights were available only on the opening day of the terminal.
The complex was also equipped with a multimedia space screen and platforms in the form of spaceships. As much as 30 percent of the funds for the terminal's construction have been raised from investors, with the remaining 70 percent borrowed from Crimean banks.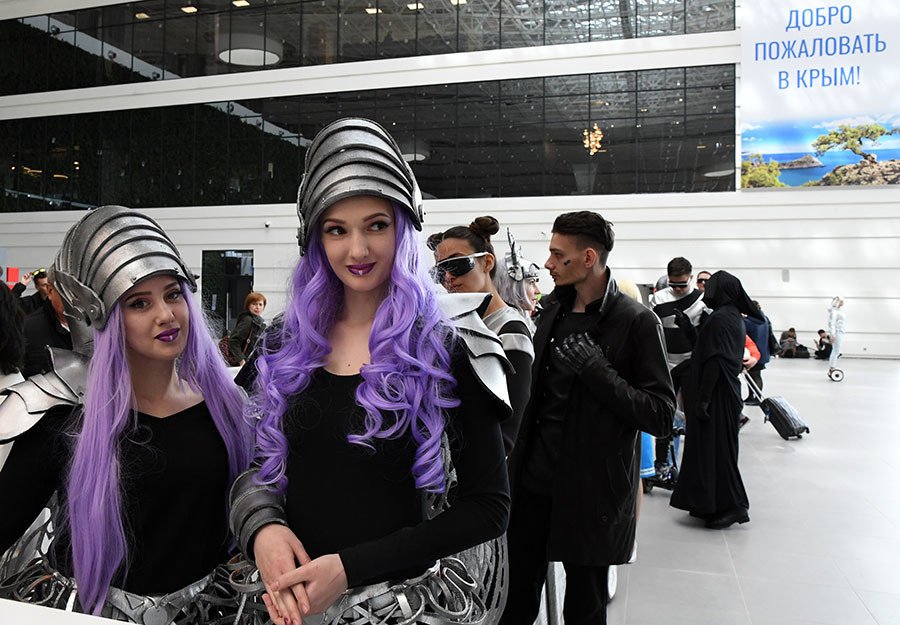 The decision to build a new airport terminal in Simferopol followed a sharp increase in passenger traffic after the peninsula's reunification with Russia in 2014. Five years ago, the airport served 1.2 million passengers, but that figure doubled in 2014 to reach 2.8 million passengers.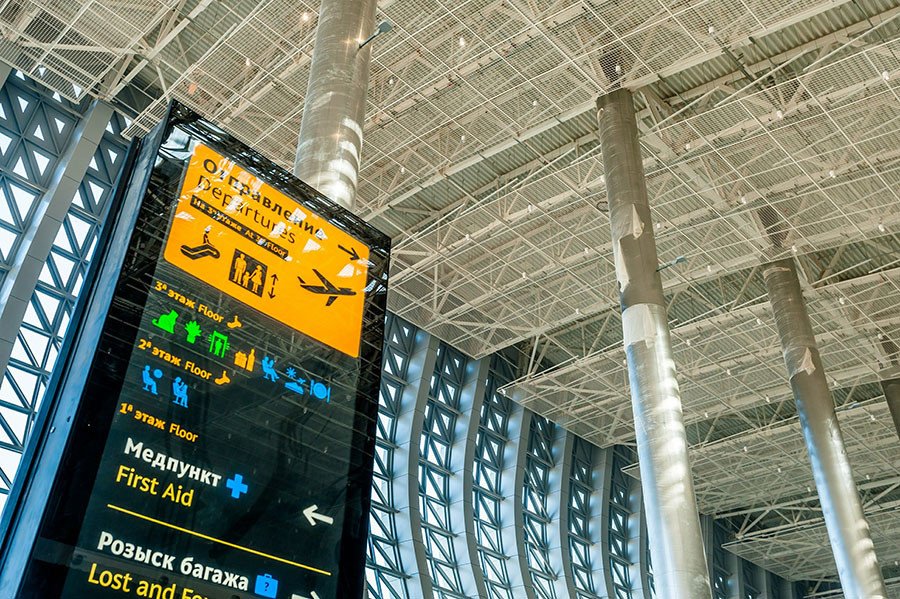 Since 2015, the airport serves more than five million passengers a year. During the first three months of 2018, traffic grew seven percent year-on-year to over 600,000 passengers.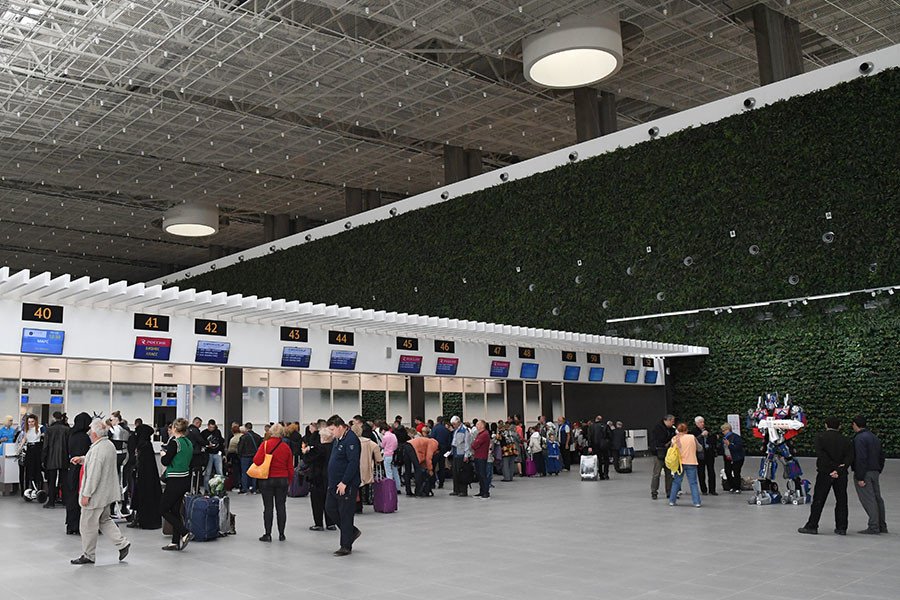 The Moscow Sheremetyevo-based Nordwind Airlines plans to boost service to the Crimea this summer and will fly to 27 destinations from Simferopol.
For more stories on economy & finance visit RT's business section
You can share this story on social media: