Russian titanium producer warns ban on exports to US could backfire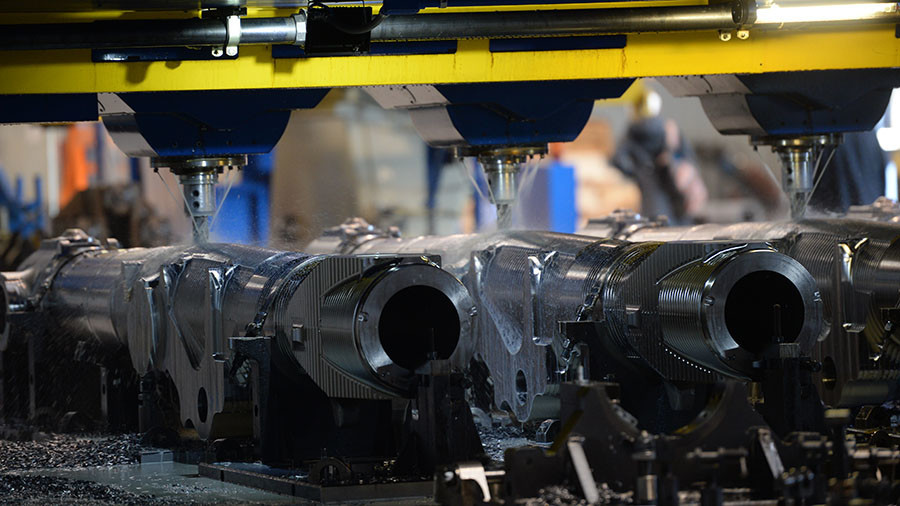 Russia may lose its hard-won share on the global titanium market if the Kremlin stops exports to Boeing, a key Russian producer has warned.
On Friday, Russian lawmakers drafted a bill under which the country may ban exports of titanium components to US aircraft manufacturer Boeing. VSMPO-Avisma is a monopolist in the Russian titanium industry, and produces a third of the world's titanium for the aircraft industry. It delivers 70 percent of its products to the global market.
"Violation of cooperation ties, and failure to carry out business obligations can for a long time, if not for ever, take our company out of the dynamically developing titanium market. In addition, 20,000 jobs in the Urals region will be at risk. Therefore, we hope for wisdom and foresight from Russian lawmakers," VSMPO-Avisma told TASS news agency.
According to VSMPO-Avisma, a possible ban on exports could negatively affect the Russian titanium industry and the economy of the country as a whole. The company is a key supplier of titanium to Boeing, and the companies have a joint enterprise in Urals.
The Russian corporation provides 40 percent of titanium components for Boeing and 60 percent for Airbus, and covers all titanium components for Brazil's Embraer.
Russian presidential spokesman Dmitry Peskov said the Kremlin will analyze the bill, but no decision has been made yet.
For more stories on economy & finance visit RT's business section
You can share this story on social media: