US sanctions pose no threat to Russia's financial stability – central bank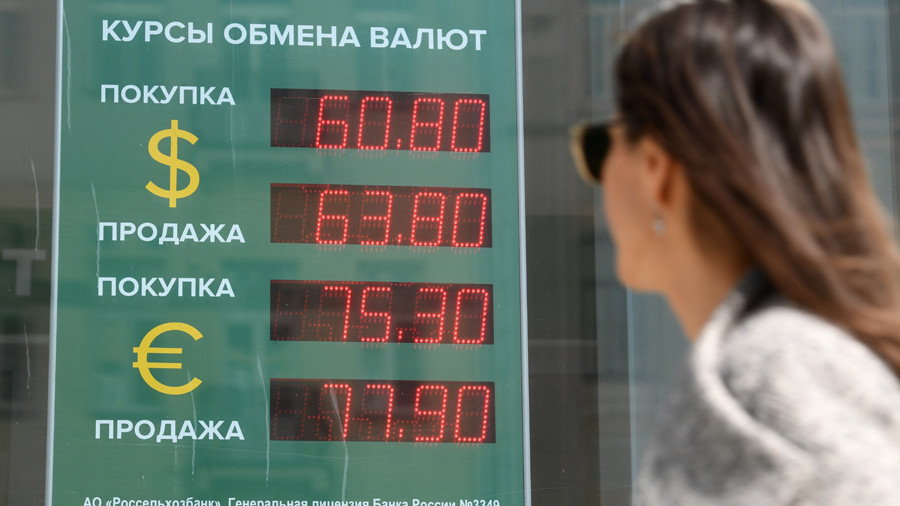 The Central Bank of Russia (CBR) has all the tools required to mitigate the negative effects of US sanctions, its governor Elvira Nabiullina said Tuesday.
Nabiullina was addressing investor and public concerns following Monday's stock sell-off and the decline of the Russian ruble after the latest round of US sanctions targeted Russian business leaders and the companies they run.
"The Central Bank has a wide range of instruments to act in different situations if there are risks for financial stability. In our opinion, there are no such risks at the moment. There is no need to apply any systemic measures, but we will monitor the situation, and, if necessary, make corrections," said Nabiullina.
Inflation in Russia, which has been a headache for the economy since the collapse of the Soviet Union in the early 1990s, remains at its lowest level on record. At the moment the consumer price index is 2.4 percent, below the four percent target of the Central Bank of Russia.
On Monday, the Russian ruble fell to its lowest level against the US dollar and the euro in the last two years, raising questions over whether prices would start to climb again. However, the foreign exchange rate is not the only cause of inflation, and the central bank has the necessary tools to curb it, when necessary, according to Nabiullina.
"We will gradually come down to 4% from the bottom. In low inflation we see one of the elements of maintaining macroeconomic stability," Nabiullina said. When inflation is low consumers and businesses are better able to make long-term plans because they know that the purchasing power of their money will hold. For Russia, it also means much cheaper loans, something financial authorities are hoping for in order to kickstart the stagnant economy.
For more stories on economy & finance visit RT's business section
You can share this story on social media: