'Biggest stock market bubble of all time' ready to burst – strategist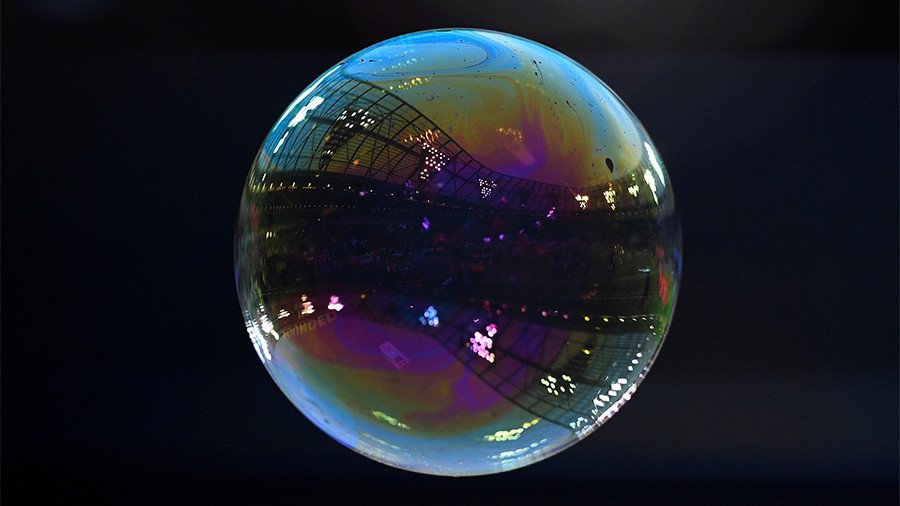 Stock markets could see sharp falls before the end of the year because valuations have hit disproportionate levels, according to Paul Gambles, the managing director at Thailand-based advisory firm MBMG Group.
He told CNBC that the massive market intervention in the wake of the 2008 financial crisis has led to a sharp increase in stock prices, taking them to "epic bubble levels." Central banks around the world then pumped trillions of dollars into the global economy to boost lending and encourage growth.
"We had a policy response to the global financial crisis (and) at that point stocks were cheap and they had an enormous tailwind behind them in terms of fiscal support," said Gambles.
"This is quite a dangerous situation and it is creating a bubble, and that bubble has just got bigger and bigger and bigger. There isn't any doubt now that, in valuation terms, we're in epic bubble proportions, probably the biggest bubble of all time."
According to Gambles, markets could be experiencing a moment similar to 2007, just before the historic market crash. "We now think that there are conditions out there that are prime for that bubble to actually be pricked," he said.
These conditions include unsynchronized global growth, tighter monetary policy and "chaos" surrounding US politics with the administration's tougher stance on global trade, the strategist explained. However, Gambles noted that there were a range of outcomes for markets that were "probably wider than there's ever been at any time in history. We could have a good stock market year, we could have a 20, 30, 40 percent plus correction," Gambles said.
Continued support from central banks has boosted investor confidence in stock markets over recent years. The benchmark S&P 500 index has risen by around 287 percent from March 2008 until now. In Europe, Stoxx 600 has risen 134 percent in the same period.
The founder of DoubleLine Capital, Jeffrey Gundlach, who is known as a 'bond king,' told CNBC that stocks will end the year in negative territory. He cited rising bond yields and a plunge in cryptocurrencies as evidence that equities will move lower.
For more stories on economy & finance visit RT's business section
You can share this story on social media: