Nest egg' for Soros? Billionaire to invest in crypto after unexpected climbdown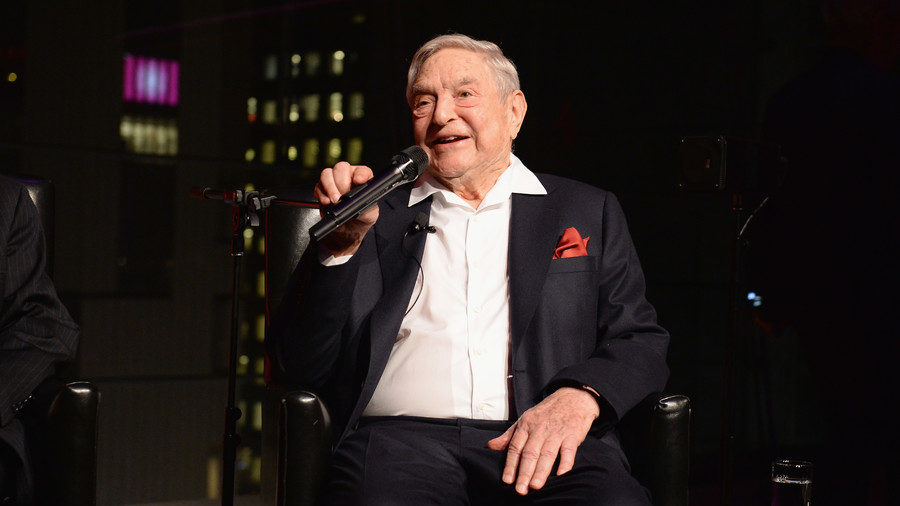 Having once dismissed cryptocurrencies as a bubble, billionaire financier George Soros has completed a dramatic about-turn and is now preparing in invest in virtual assets.
As recently as January Soros described cryptocurrencies as a "nest egg for dictators" and said the digital coins cannot function as actual currencies because of their wild volatility.
"Bitcoin is not a currency because a currency is supposed to be a stable store of value and the currency that can fluctuate 25 percent in a day can't be used for instance to pay wages because wages drop by 25 percent in a day. It's a speculation. Based on a misunderstanding," he said at the World Economic Forum in Davos.
"[It's] a typical bubble, which is always based on a misunderstanding like the tulip mania."
Despite this grim analysis, the Hungarian-American's $26 billion family office is now preparing to invest in crypto, according to Bloomberg.
READ MORE: Going down: Bitcoin & crypto market dropping into danger territory
Adam Fisher, who oversees macro investing at Soros Fund Management, has secured internal approval to trade the currencies in recent months. However, the fund has yet to secure any digital assets.
The value of bitcoin, the number one virtual currency, has fallen more that 40 percent since Soros spoke in January. It fell below $7,000 on March 30 before dropping to its lowest point since last November in the past week. However, the coin remains nearly 400 percent higher than this time last year.
Think your friends would be interested? Share this story!
You can share this story on social media: