US stocks crash as fear of all-out trade war spooks investors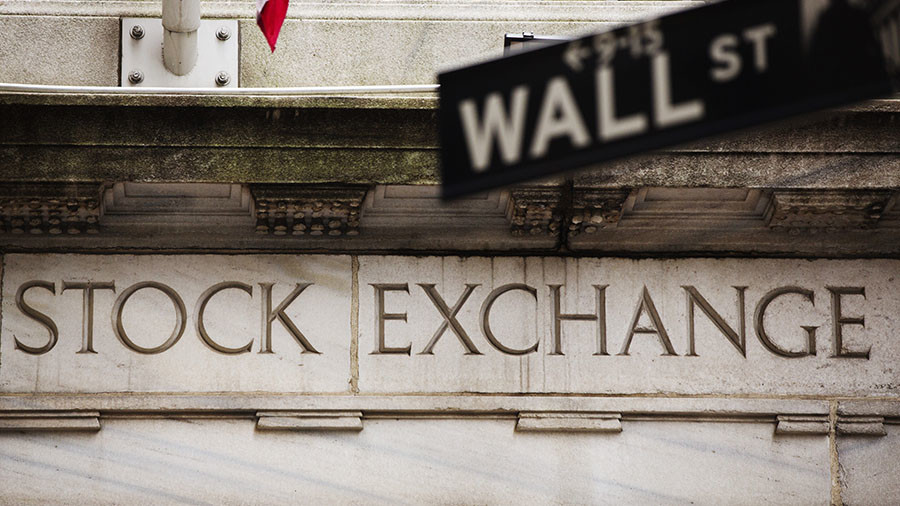 Wall Street saw heavy losses in early trading on Wednesday after Beijing announced retaliatory tariffs on American imports.
The Dow Jones Industrial Average dropped by over 400 points, or two percent, before recovering slightly. The S&P 500 and the Nasdaq opened 1.3 percent lower.
Major US companies' stocks were down across the board with all 30 Dow components trading lower. About 450 of the S&P 500 components were down as well.
On the Nasdaq, major tech companies Apple and the FANG group – Facebook, Amazon, Netflix and Alphabet were down between one percent and four percent.
"It's tit-for-tat as China retaliates, sending the markets in a tailspin. Today's decline will likely accelerate the pace of testing the indices yearly lows in the coming days," said Peter Cardillo, chief market economist at First Standard Financial in New York, as quoted by Reuters.
On Wednesday, the Chinese Finance Ministry said Beijing would hit 106 American products, including soybean, automobiles, and chemicals, with a 25-percent tariff, worth $50 billion. The move came as a response to similar US levies on Chinese goods.
"America and China continue to flex their muscles, fueling the financial markets. After another exchange of announced duties, Beijing called on WTO countries to unite in the fight against US trade protectionism. This threatens to bring the conflict to a new, more global level," Mikhail Mashchenko, an analyst at social network for investors eToro told RT.
The biggest winners from the market volatility will be traditional safe havens like Japanese yen, Swiss franc and gold, the analyst added.