'Electric cars are evil': Hyundai union chief warns of future job losses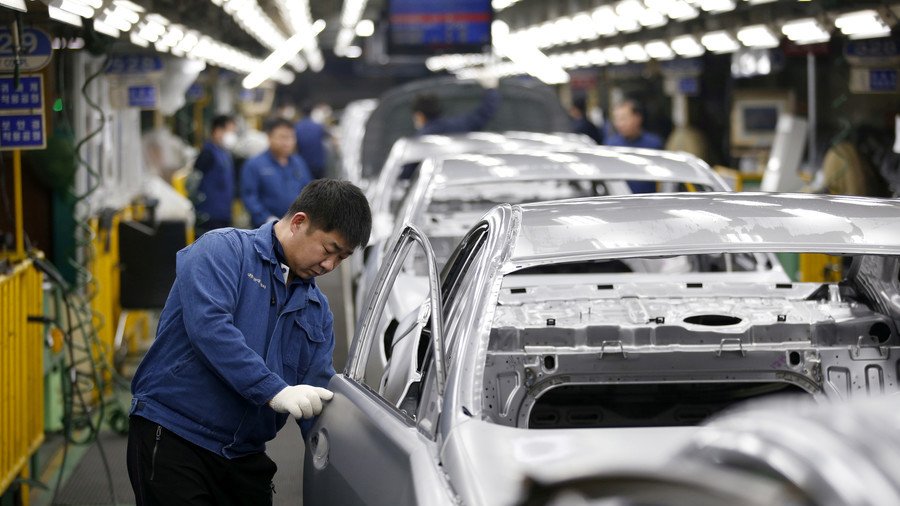 Hyundai's union chief has condemned electric cars as 'evil' and says workers at the company "are feeling a sense of crisis", amid predictions of future job losses.
Ha Bu-young, the head of the Hyundai Motor union, told Reuters that he fears a similar crisis to the one hitting General Motors in South Korea may lay ahead for the auto manufacturer. General Motors announced last month that it will shut one of its South Korean plants in May, blaming high labor costs and dwindling sales, and warning that cuts could follow at its other three assembly plants in the country.
"We're feeling job anxiety. We're feeling a sense of crisis," the head of South Korea's biggest and most powerful union said, explaining that some Hyundai workers have already been asked to take longer holidays as sales of sedans and some older model SUVs slow down.
Hyundai's union has forewarned that a mainstream shift to electric vehicles could spell disaster for workers, potentially resulting in a loss of 70 percent of Hyundai jobs in a worst case scenario. Electric cars do not require engines and transmissions, cutting some traditional car manufacturing roles.
"Electric cars are disasters. They are evil. We are very nervous," Ha Bu-young said. The union is examining alternative ways to make the vehicles of the future without wreaking havoc on the jobs market, and have called on the company to revive a committee to review the impact of new vehicles and new technology on jobs.
One development, however, that may alleviate any jobs blow resulting from the electric revolution is the expected retirement of 30,000 workers out of 50,000 union members over the next 15 years.
Last year Hyundai's union won a raise of less than 5 percent for full time workers, after tense negotiations that involved strikes. It will ask for a 7.4 percent wage increase for temporary workers this year, in response to criticism that regular auto workers are more generously paid.
You can share this story on social media: