South Korea to buy American gas, invest billions in US economy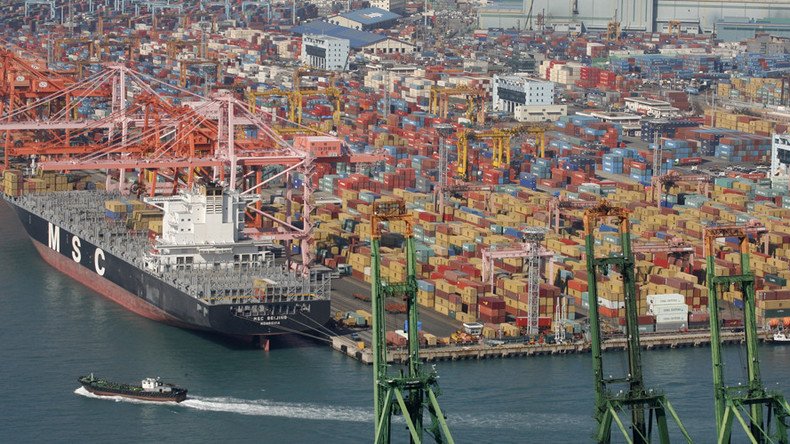 South Korean companies have announced major investments in the United States and plan to import more American shale gas. The countries' two leaders are preparing to hold summit talks in Washington on Friday.
According to South Korea's Yonhap News Agency, the business delegation accompanying President Moon Jae-in has said it will pour $12.8 billion into the US economy in the next five years.
The delegation is made up of top executives from 52 South Korean companies such as Samsung, LG, SK, and Doosan.
The investment projects will cover the construction of new production facilities and research centers, as well as mergers and acquisitions. An additional $22.4 billion will be spent on buying aircraft and other American products and resources.
Samsung said it plans to spend $380 million to construct a new home appliance factory in South Carolina and $1.5 billion at its semiconductor plant in Texas.
"As the demand for the products is rising globally, the establishment of a new US production line will not lead to the supply decline from factories of other regions," Samsung official said.
LG will put $250 million into building a new washing machine plant in Tennessee and $300 million on a new building in New Jersey.
South Korean energy and telecom conglomerate SK said it plans to strengthen business ties and expand investment in the US shale gas business. Together with General Electric, it will work on developing shale gas fields. They will also promote the sale of US LNG and LPG in Asia, South America, and Africa.
Doosan, a major South Korean power equipment conglomerate, also wants to strengthen links and expand its presence in the US market.
The country's top automaker Hyundai announced a $3.1 billion investment over the next five years into research, including self-driving cars.
South Korea is America's sixth-largest trading partner with trade worth $112 billion last year. However, the US trade deficit with South Korea has nearly doubled over the past five years, reaching almost $28 billion in 2016.
You can share this story on social media: