Electric dreams: China looks to end gas & diesel engines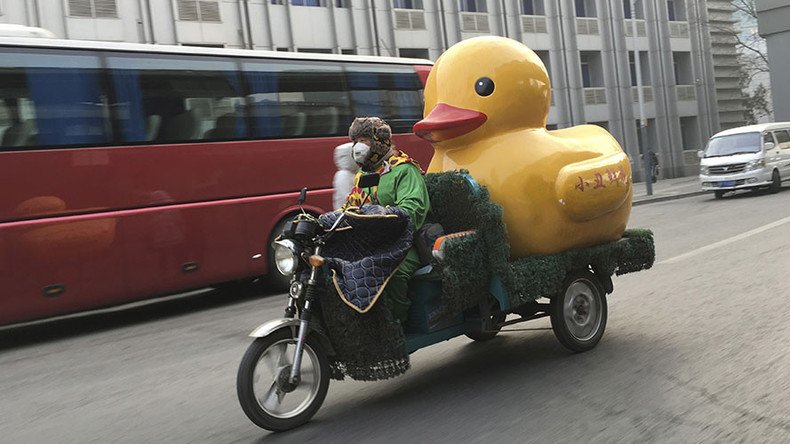 Beijing is planning to set a deadline for the Chinese auto industry to stop selling vehicles powered by gasoline and diesel, according to an industry minister, as quoted by the official Xinhua news agency.
The official didn't specify when the ban would be implemented. However, the news boosted stocks in China's new energy auto firms. Shares of BYD, the country's largest electric vehicle maker surged 7.2 percent, while Guoxuan High-Tech, a manufacturer of batteries for electric vehicles gained as much as 5.3 percent.
China produces more cars than any other country and is the latest to join the UK and France in planning to end the use of traditional fossil fuels.
"Some countries have made a timeline for when to stop the production and sales of traditional fuel cars. The ministry has also started relevant research and will make such a timeline with relevant departments," said Xin Guobin vice minister of industry and information technology.
The ban will bring a significant impact to the environment as well as the development of China's auto industry, according to Xin.
Beijing had previously set up goals for electric and plug-in hybrid vehicles to make up at least a fifth of Chinese auto sales by 2025.
"Those measures will certainly bring profound changes for our car industry's development," he said, admitting that some manufacturers would have to pass through "turbulent times."
Phasing out traditionally powered vehicles may have an enormous impact on oil demand in China, the world's second-largest oil consumer.
In August, state oil major China National Petroleum Corp (CNPC) said China's energy demand would peak by 2040, as transportation fuel consumption rises through the middle of the century.
You can share this story on social media: