Cold snap could cost British economy £1bn per day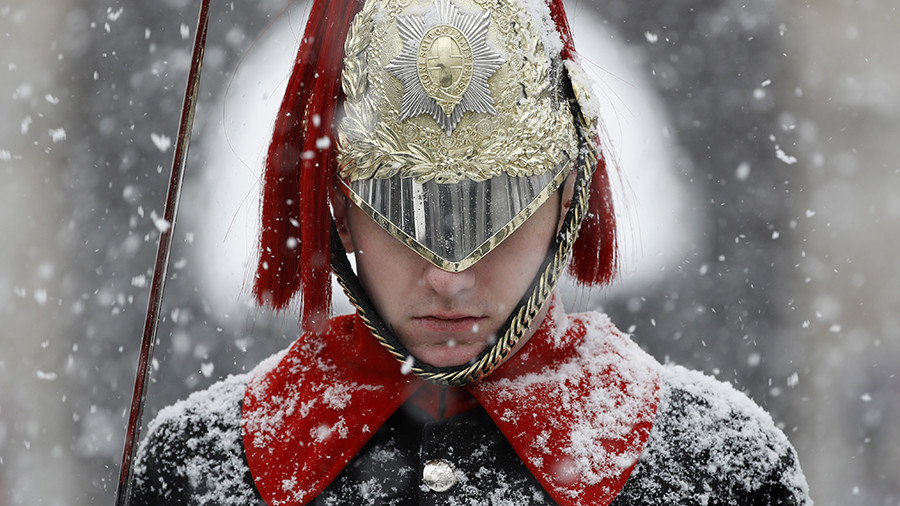 The UK economy is losing nearly £1 billion ($1.4 billion) daily due to an unusually cold winter, which is threatening to put the brakes on the country's GDP growth in the first three months of the year.
This winter is likely to become the costliest weather event since 2010, according to analysts quoted by The Guardian. The country has been hit hard by a cold front from the Arctic, which coincided with Storm Emma to result in the coldest temperatures in years.
The biggest impact reportedly occurred in the construction sector with £2 billion $2.75 billion) lost over the three worst days, as works ground to a halt due to sub-zero conditions.
Transport services are also expected to incur some losses after a wave of crashes on the roads, multiple rail cancelations, as well as warnings keeping the working population from leaving their homes because of the freezing weather.
These losses are expected to impact on the country's economy. "It is possible that the severe weather could lead to GDP growth being reduced by 0.1 percentage points in Q1 2018, and possibly 0.2 percentage points if the severe weather persists," Howard Archer, chief economic adviser to the forecasting group EY ITEM Club, told the media.
Meanwhile, delays of raw-material deliveries for manufacturing firms reportedly interrupted carefully constructed supply chains; while restaurant, cafes, shops, supermarkets, theatres and cinemas saw deterioration in footfall.
General output is expected to drop 20 percent, despite the offsetting benefit of home working and the online industry. Energy production, which accounts for up to 10 percent of the country's GDP, will be at least 20 percent higher, according to the Centre for Economics and Business Research.
"Netting out these effects leads us to suggest that UK output is reduced by around a billion pounds per day, compared to normal," the agency said.
For more stories on economy & finance visit RT's business section