How much to mine bitcoin? Mapping the world's most affordable countries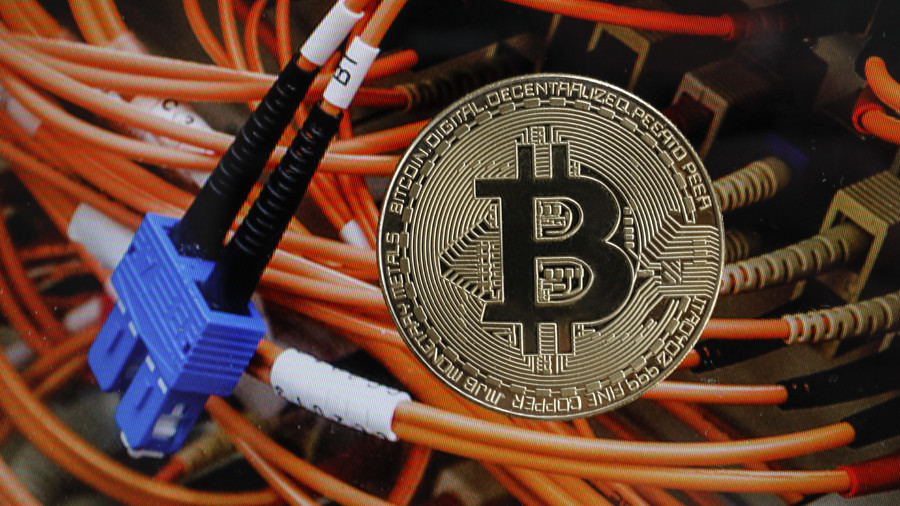 The number of cryptocurrencies in the world has risen above 2,000 to date, with new ones appearing almost every week. However, bitcoin is still the leader when it comes to price and popularity.
In the midst of the recent bitcoin fever, many have been tempted to take their savings from under the mattress and join the ranks of crypto-investors. Other crypto-enthusiasts have acquired the necessary equipment to start mining bitcoin from home.
The idea of just plugging your computer or a specially designed mining farm into the internet and creating money out of thin air sounds extremely attractive for many people across the world. But what expenses can arise out of mining process? How much does it cost to mine bitcoin, and where on Earth can we find the cheapest place to start mining?
Researchers from lighting and furniture firm, Elite Fixtures, have analyzed differences in the price of electricity across the world and declared Venezuela the cheapest place for mining. To create one bitcoin token, you'll need just about $530. The figure is less than half of what you'll have to pay in the second-cheapest country on the list, Trinidad and Tobago, where it costs $1,190. In Uzbekistan, which is in the third place, a miner will shell out a significantly higher cost of nearly $1,790 to mine a single bitcoin.
Here are the least-expensive places where crypto-enthusiasts could go to mine bitcoin: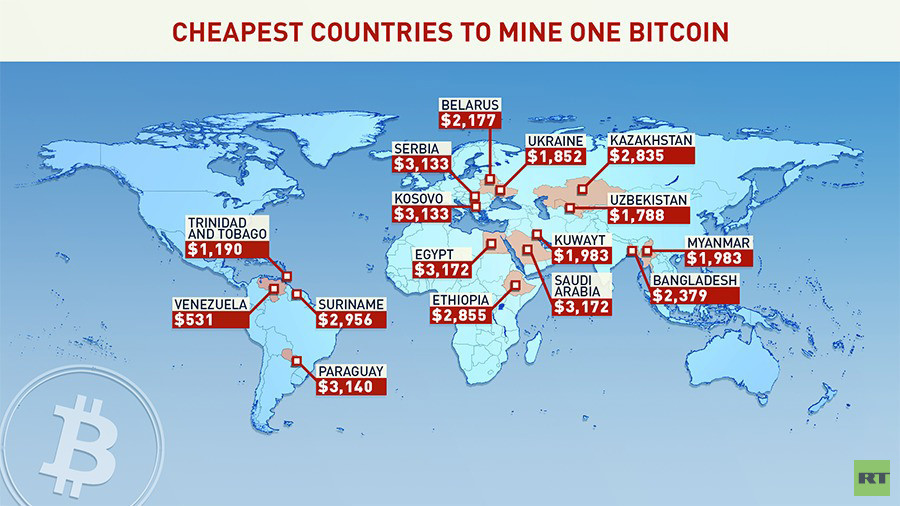 South Korea, one of the world's biggest digital currency markets, has also been called the most expensive state for mining. It will cost you $26,170 to produce one bitcoin there, which is more than twice the present-day value of the world's number-one digital currency.
Almost all of the top-20 states with the most expensive electricity were in Western Europe or were island nations in the Pacific. Niue, a small island nation in the South Pacific Ocean, was the second-most unprofitable country for mining, where it costs $17,566 to generate a single bitcoin. Bahrain was ranked third. In this Arabian Gulf country, a miner will shell out $16,773 to make one bitcoin.
Here are the most expensive countries to avoid if you want to launch your own mining farm: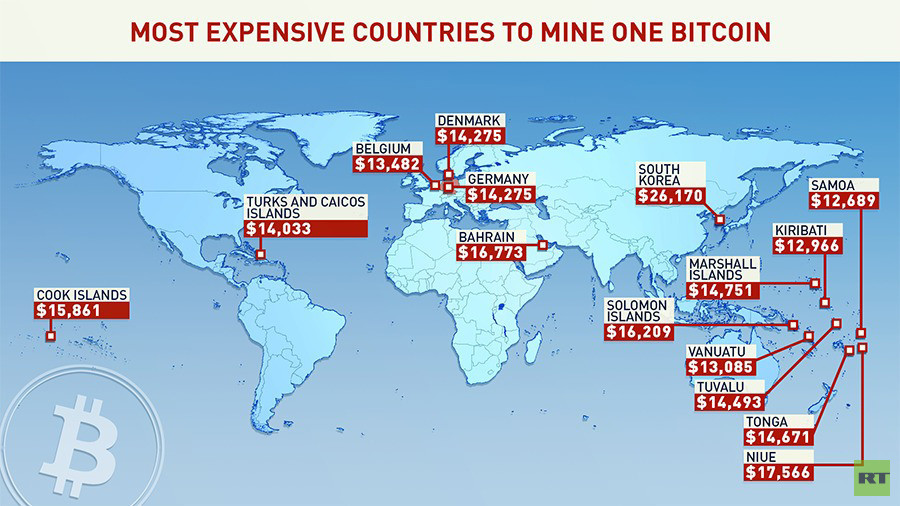 The report analyzed prices for electricity from 115 different countries. The researchers also used data provided by three popular cryptocurrency-mining rigs, including the AntMiner S7, the AntMiner S9, and the Avalon 6.
For more stories on economy & finance visit RT's business section
You can share this story on social media: