All bitcoins combined worth more than Greece & New Zealand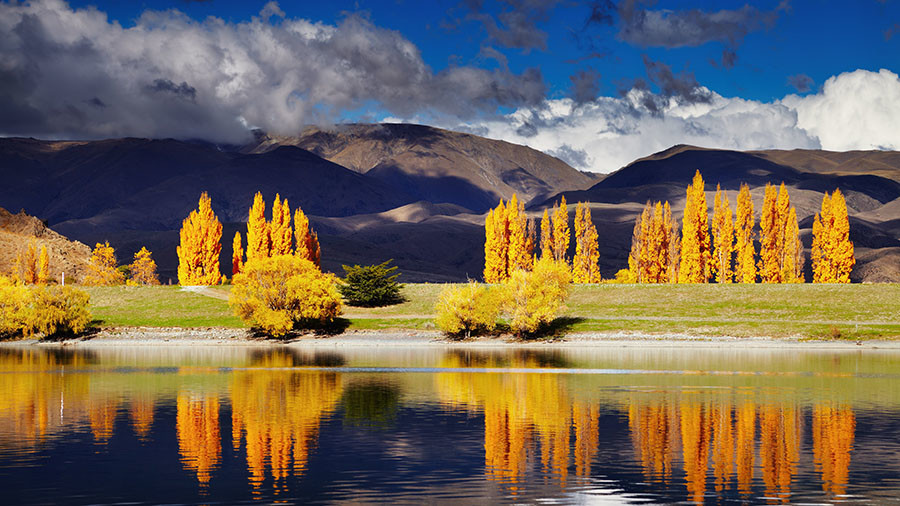 Bitcoin's unprecedented rally has boosted the cryptocurrency's market cap to over $200 billion. That is more than the annual output of entire economies such as Greece and New Zealand.
Views on bitcoin are broadly divided with some investors worried over the bubble nature of the phenomena, while others see it as a good investment.
Regardless of the debate, bitcoin keeps marching on toward new record highs.
The world's leading virtual currency has set another record, hitting $11,900 at 8:00 GMT on Tuesday. Starting the year below $1,000, the bitcoin token has surged nearly 1,200 percent.
Crypto market tracker Coinmarketcap.com puts the total value of all bitcoins in circulation at more than $199 billion. The figure exceeds New Zealand's projected GDP for 2017 at about $198 billion.
Its market capitalization is also bigger than the economies of Greece, Iraq, Qatar, and Kuwait, according to International Monetary Fund World Economic Outlook, released in April. If bitcoin were a country, it would be the 50th wealthiest nation in the world, ahead of 144 countries.
Bitcoin's value has also dwarfed some of the world's banking giants. The market cap of American multinational Goldman Sachs Group is just over $95 billion, while Zurich-based UBS is worth $65.5 billion. The value of the two banks combined still falls short of bitcoin.
The world's number one digital currency has managed to exceed the market value of US aircraft manufacturer Boeing at $165.5 billion. The century-old firm with 140,000 employees in more than 65 countries, has fallen far behind bitcoin that didn't even exist 10 years ago.
One analyst even predicted the cryptocurrency's value may top the world's most valuable company in less than in five years.
"People need to start taking this seriously because today bitcoin caught up with Goldman Sachs," Ronnie Moas, founder, and director of Standpoint Research, as quoted by CNBC. He added, "Within five years, it's going to catch Apple which has (a more than) $800 billion market cap."
Google search trends have revealed the query "how to invest in bitcoin" exceeds those for "how to invest in stocks" over the past year.
The recent surge helped bitcoin even sit atop Bloomberg's Billionaires Index as the fortunes of Bill Gates and Warren Buffett added together still wouldn't be enough to purchase all the bitcoins in circulation.
You can share this story on social media: