PetroChina signs Libya's third new oil supply contract this year
Published time: 2 Mar, 2018 14:00
Edited time: 6 Mar, 2018 14:10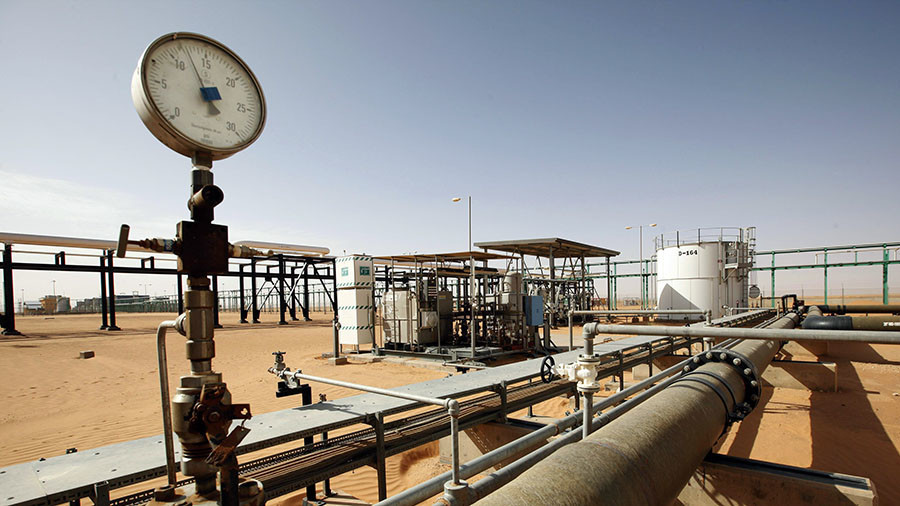 PetroChina is now a regular buyer of Libyan oil, according to a new contract signed by the Chinese state-run company and the Libyan National Oil Company (NOC).
Royal Dutch Shell and British Petroleum have already signed similar contracts with the North African nation this year even as political instability continues. Last year, Eni, Total, Repsol, Rosneft, Lukoil, and Glencore returned to Libya for fossil fuel business.
The last time PetroChina contracted Libya for regular oil shipments was in 2013, a person close to the matter told Bloomberg. National output is currently stable at 1.1 million barrels per day, and the massive El Feel field faces protests from guards working at the facility. The Sharara field, which is the nation's largest, has also faced periodic disruptions, but officials have increased output at the facility to make up for losses at El Feel.
The surge in oil revenues amid recovering production and recovering oil prices allowed Libya to halve its budget deficit last year, to $7.85 billion (10.6 billion Libyan dinars), from $15 billion (20.3 billion dinars) in 2016, the central bank said.
Libyan oil revenues are still on the rise due to slowly growing stability, according to figures from last year. Government oil revenues nearly tripled in 2017 to $14 billion as the country managed last year to gradually recover its oil production, reaching 1 million barrels per day for the first time since 2013.
In its economic outlook on Libya in October 2017, the World Bank said, "Despite strong growth performance driven by the oil sector, the Libyan economy is still suffering from political strife that hinders it from reaching its potential. Following four years of recession, the Libyan economy recovered in 2017-H1, thanks to the resumption in the production of hydrocarbon products after the repossession from militias of the main oil fields last year."
This article was originally published on Oilprice.com