Explosion at major oil pipeline in Libya – sources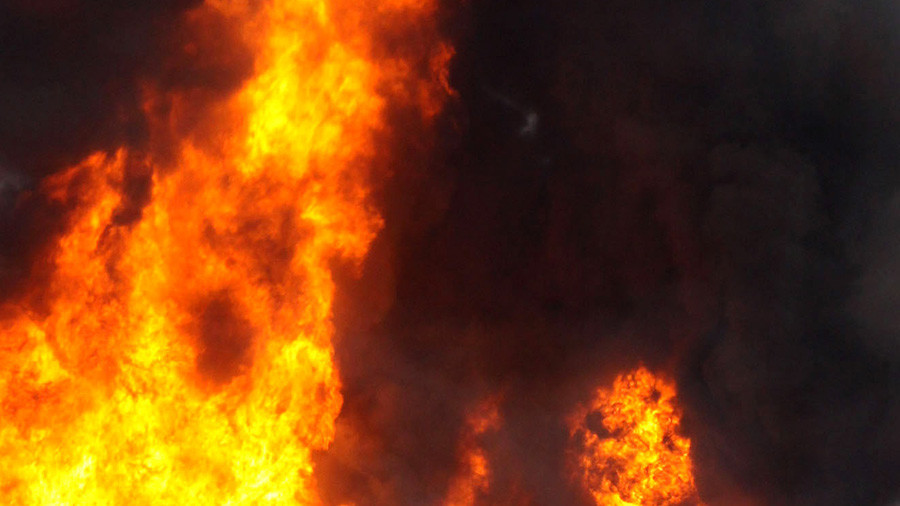 An explosion has rocked a crude oil pipeline that feeds the Es Sider sea terminal in Libya, an oil source in the country said.
The Mediterranean port of Es Sider, also spelled as Sidr and Sidra, features the largest oil depot in Libya. The blast occurred near Marada, on the pipeline belonging to the Waha oil company, the source told Reuters.
Unverified photos of what is said to be a plume of black smoke coming from the site of the pipeline explosion are being shared on social media.
A military source told RIA Novosti that the "large" explosion at the pipeline was the result of a terrorist attack, carried out with the use of "an improvised explosive device." The Libyan armed forces heard the blast from a distance of 20 kilometers and headed in that direction, while the militants retreated, the source added. "The fighters belonged to either (al-Qaeda-affiliated) Benghazi Defense Brigades or Islamic State (IS, formerly ISIS/ISIL) as they are terrorists who carry out diversions to cripple oil production facilities."
The news of the Libyan blast saw oil prices spike to above $65 a barrel on Tuesday, trading close to its highest mark since mid-2015. Another factor contributing to the increase in price are the voluntary supply cuts by OPEC. Brent crude, the international benchmark for oil prices, went up 10 cents to $65.35 a barrel, while US crude added 12 cents at $58.59, Reuters reported.
The port of Es Sider changed hands on several occasions during the Libyan civil war, which started in 2011. It was severely damaged by the fighting, and remained closed between 2014 and 2016. This March Es Sider, which was shipping around 447,000 barrels per day when the conflict started, was recaptured by forces loyal to Libya's eastern-based military commander, Khalifa Haftar, and resumed operations.