Stocks tumble after US imposes severe tariffs on metal from competitor nations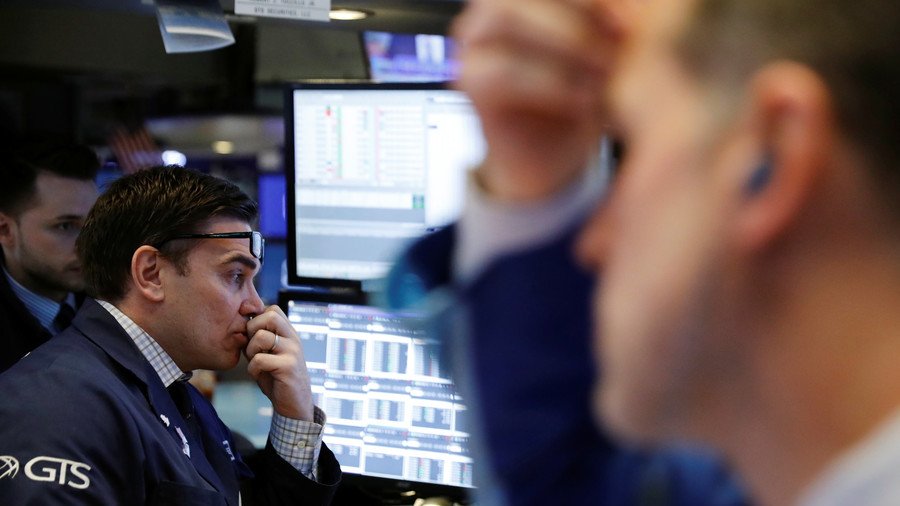 The Dow Jones closed at 24,608.98 on March 1, plunging 420 points after US President Donald Trump announced that he would impose a flat 25 percent tariff on all steel imports, as well as a 10 percent tariff on aluminum imports.
Trump's announcement disrupted stock trading on Wall Street, as fears of a trade war with China began to surface. Trump plans to make the amendments sometime next week. However, many people could not wait that long to voice their contempt for the motion.
Trump made the announcement at a White House press conference on Thursday.
"[We're] going to build our steel industry back and we're going to build our aluminum industry back," he mentioned.
"If you're able to get away with making almost $500 billion a year off of our country, how could I blame you? Somebody agreed to these deals. And those people should be ashamed of themselves, what they've let happen."
When asked how long he would maintain the tariff rates by reporters, Trump replied, "Unlimited period. Unlimited."
"Twenty-five percent for steel. It will be 10 percent for aluminum. And it will be for a long period of time," he stated.
The final tariff rates are slightly higher than previously thought. Secretary of Commerce Wilbur Ross released a steel and aluminum 232 report last February, recommending three protectionists measures for implementation against several global producers.
The report advocated a "tariff of at least 7.7% on all aluminum exports from all countries, or a tariff of 23.6% on all products from China, Hong Kong, Russia, Venezuela and Vietnam." However, Trump has since increased those rates to 10 percent and 25 percent, respectively.
"All the other countries would be subject to quotas equal to 100% of their 2017 exports to the United States, or a quota on all imports from all countries equal to a maximum of 86.7% of their 2017 exports to the United States," the report continued.
The Department of Commerce said it implemented these measures in order to "raise production of aluminum from the present 48% average capacity to 80%, a level that would provide the [US] industry with long-term viability."
However, a report from December 2017 mentions that the US is the world's largest steel importer and it imports about a third of its steel, along with 90 percent of its aluminum. US imports from China were down five percent. Conversely, allied nations such as Canada, Mexico and Brazil were some of the highest exporters.
"Among top import sources for US steel, Canada, Brazil, and Mexico sent more than a third of their total steel exports to the United States in 2016. Flat products accounted for the largest share of steel exports to the United States in both Canada [58% or 3.1m metric tons] and Mexico [39% or 1.2m metric tons], respectively."
The economist network Econofact argues that the loss of jobs in the US steel industry was not related to Chinese imports but increases in productivity and automation. This would mean that tariffs would not result in major job gains, while about 2 million jobs in industries that rely on steel might be adversely affected, the economists said.
You can share this story on social media: