Resurgent litecoin leads cryptocurrency market comeback
Published time: 15 Feb, 2018 15:04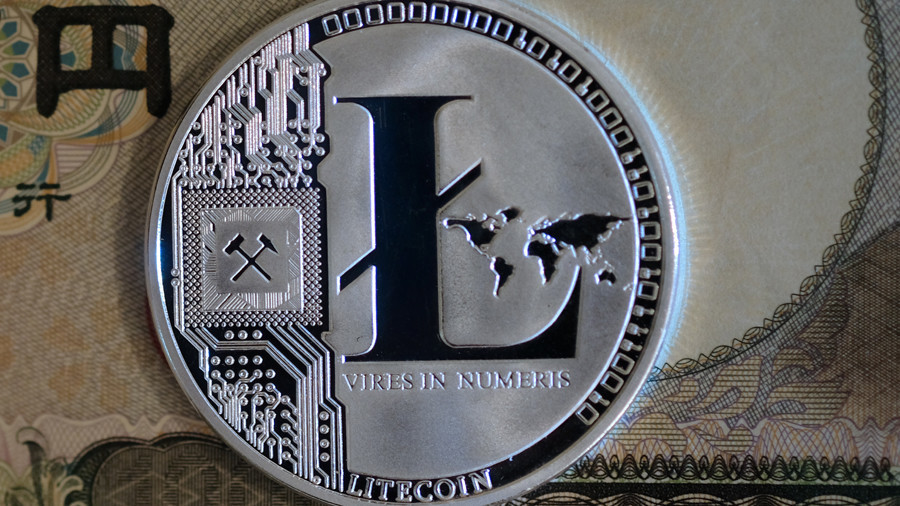 One of bitcoin's main rivals, litecoin, has surged by nearly 40 percent in value this month, giving the crypto market hope for recovery after January's collapse.
The world's fifth most valuable digital currency by market capitalization is currently up 54 percent against last week. Litecoin has appreciated by 112.27 percent from the February 6 low of $106.94 and is leading the recovery in the top 10 cryptocurrencies.
The sharp growth is connected to a potential hard fork that could boost demand for litecoin tokens, industry website Coindesk reports. The fork, called Litecoin Cash, is expected to bring users who own litecoin a 10 to 1 offering of the newer currency, litecoin cash, the official website says. However, the legitimacy of the project is reportedly under question.
According to CoinMarketCap, litecoin was trading at $224 per token. Despite the impressive performance of late, the virtual currency is reporting a 2 percent decline on year-to-date.
The total market capitalization of all virtual currencies stood at $466 billion at 14:15GMT on Thursday, according to Coinmarketcap data. The figure, which is reportedly the highest in nearly two weeks, marks a 68 percent increase from $276 billion seen on February 6.
The sharp recovery of crypto markets could be triggered by oversold conditions, when the price of an underlying asset has fallen sharply to a level below where its true value resides. At the same time, the US Senate's cautiously optimistic response to calls for stricter regulations could also bolster an entire new galaxy of digital assets.
Among the crypto majors litecoin, was launched seven years ago with the goal of being the 'silver' to bitcoin's 'gold' by Charlie Lee, has had a genuinely a stellar run over the last couple of days.
For more stories on economy & finance visit RT's business section