Bitcoin rival litecoin smashes record, value up astonishing 6,000% this year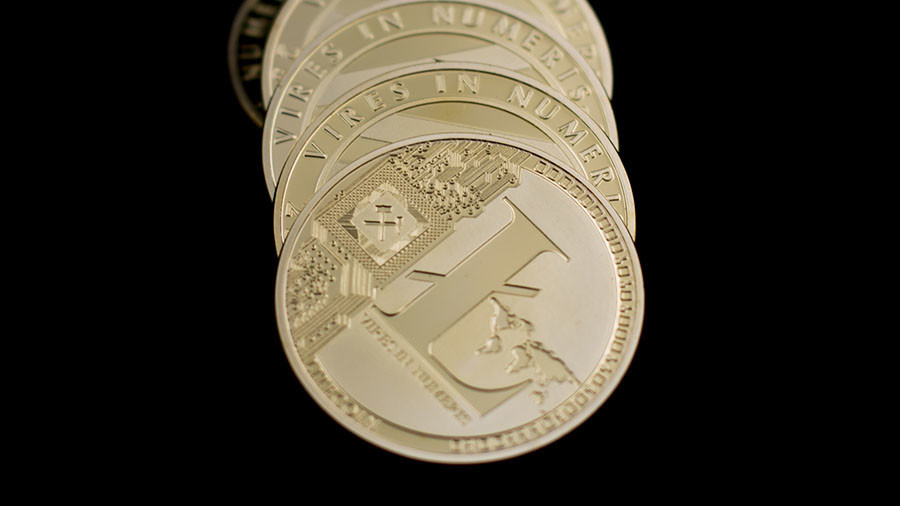 While bitcoin's 1,700 percent rally seems impressive, there is a cryptocurrency whose value grew much faster this year – litecoin.
On Tuesday, litecoin set another record high of $341, up an astounding 85 percent in the last 24 hours. On January 1, the virtual currency was worth just above $4.
Litecoin is significantly faster than the world's most popular cryptocurrency. The litecoin network aims to process a block every 2.5 minutes, compared to bitcoin's 10 minutes, which allows litecoin to have faster transaction confirmation.
Litecoin was started in 2011 with the goal of being the 'silver' to bitcoin's 'gold' by Charlie Lee, an MIT graduate, and former Google engineer. Just like bitcoin, litecoin is generated by mining.
The alt-coin has a market cap of $18 billion, making it the fourth-largest cryptocurrency by value overtaking IOTA, according to Coinmarketcap.com. It was developed to improve on bitcoin's shortcomings and has earned the market support along with high trade volume and liquidity over the years.
Litecoin is designed to produce a maximum of 84 million coins, four times that of bitcoin.
Many analysts are saying litecoin should be worth a quarter of bitcoin, which is now priced at almost $17,000.
You can share this story on social media: