Cryptocurrency traders to sue Coincheck to get back their digital coins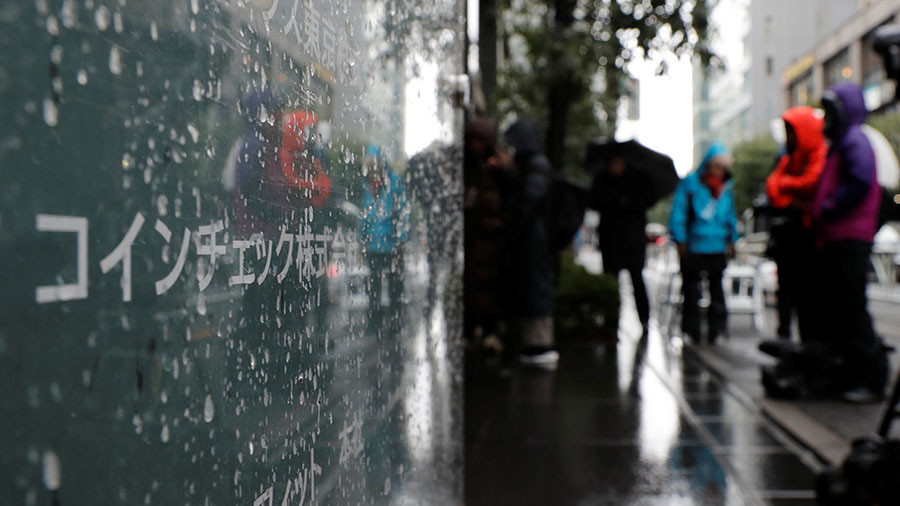 A group of cryptocurrency traders will file a lawsuit against Coincheck on Thursday after the Japanese exchange froze their assets following last month's huge heist, Reuters reported.
It cited a lawyer representing the plaintiffs, who said the 10 traders will file a claim at Tokyo District Court over Coincheck's freezing of cryptocurrency withdrawals.
The traders will request that Coincheck allows them to withdraw cryptocurrencies to digital "wallets" outside the exchange, said lawyer Hiromu Mochizuki. The group may launch a second lawsuit at the end of the month to claim for damages over the heist, he added.
Coincheck suspended trading and withdrawals last month following the $530 million (worth up to ¥58 billion) heist in NEM cryptocurrency. It is still unclear who's behind the hack and how it was perpetrated, but it appears to be the biggest crypto heist in history.
The crypto exchange was widely criticized for keeping 100 percent of NEM tokens in a "hot" (online) wallet and apologized to customers. It has committed to paying out over $425 million to help meet the losses of 260,000 affected clients.
Last week, the exchange said that it would allow customers to withdraw yen after confirming the integrity of its system security. It added that it would keep restrictions on digital currency withdrawals until it could guarantee the secure resumption of its operations.
Coincheck is set to file a report with regulators this week regarding the heist, the safety of the exchange's systems, and the measures it will take to prevent a repeat of the hack.
For more stories on economy & finance visit RT's business section
You can share this story on social media: