Another BRICS country cracks down on virtual currencies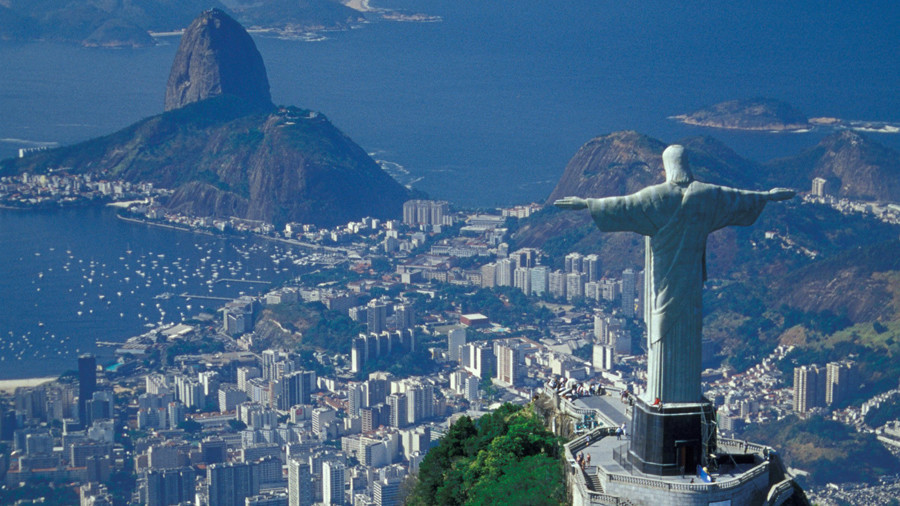 Brazil has joined fellow BRICS members China and India in taking a tough line on cryptocurrencies by banning them from the country's financial markets.
The South American country's securities regulator has prohibited local investment funds from buying digital cash, Reuters reports. Cryptocurrencies cannot be considered financial assets, the regulator ruled.
Earlier in December, Brazilian authorities published a warning about the risks associated with digital currencies. Brazil has had seven public hearings on bitcoin before finally cracking down on it.
"According to a study by Credit Suisse, Brazil's productivity has not risen since 1981, and it's not going to rise if the government keeps banning everything that can make us more productive," Brazilian media commentator and popular YouTube blogger Raphaël Lima said, criticizing the decision. "And with an official 12.4 percent unemployment rate, anything that can generate a job should be welcomed with wide-open arms."
China has already banned initial coin offerings and some other operations involving digital currencies.
Bitcoin users in India were facing difficulties with deposits and withdrawals after the country's banks blocked all crypto-trading last week. India's Finance Ministry has warned investors about the risks of trading in cryptocurrencies such as bitcoin, branding the 'virtual currencies' as something akin to a Ponzi scheme.
Russia is preparing legislation to regulate cryptocurrencies to be introduced this year. The Finance Ministry suggested in December that mining bitcoin and other forms of online money would be illegal, but buying them or trading them would remain within the law.
For more stories on economy & finance visit RT's business section
You can share this story on social media: