Russian company toasts victory over rights to iconic Stolichnaya vodka brand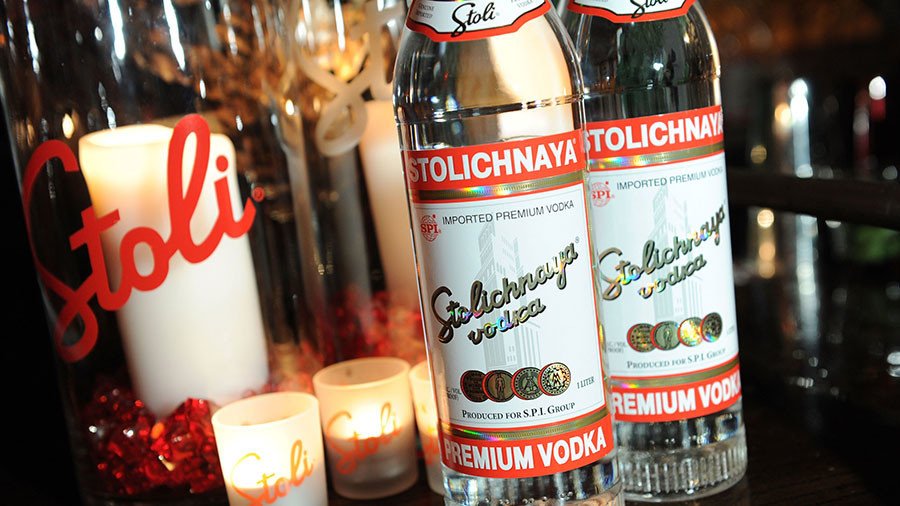 A Dutch appeals court has upheld a ruling giving rights to the iconic Stolichnaya brand of vodka to a Russian state-owned company. The ruling comes after a lower court had stripped the rights from a firm in Luxembourg.
Stolichnaya vodka is one of the most globally-renowned brands to emerge from the Soviet Union. The product became the world's fourth best-selling premium vodka in 2015, according to industry data and analysis firm IWSR.
The ownership of Stolichnaya has been disputed for more than 15 years, with the litigation dating back to Russia's privatizations of the early 1990s. The trademark and recipe were reportedly introduced in 1938, and sales of the famed vodka in the US were launched in 1971. The product was later distributed overseas under the name Stoli.
All the rights to the brand previously belonged to the state-owned producer Soyuzplodoimport, which was transformed into a joint-stock company in 1991. Russian billionaire Yuri Shefler, who owns Dutch-incorporated company Spirits International (SPI), allegedly bought the brand from the firm for $285,000 in 1997.
"After 15 years of litigation it is now certain that this Russian cultural heritage will remain with whom it belongs: Russia," said the plaintiff's lawyer Joris van Manen.
SPI operates in over 170 markets, with more than 380 brands produced, sold and distributed across the world, according to the company's website. The range includes the Stolichnaya and Moskovskaya brands. The group produces the disputed vodka in Latvia, while Soyuzplodoimport manufactures the spirit in the Russian city of Kaliningrad and distributes it to both Russian and Benelux markets.
In 2001, the Russian plaintiff launched a legal battle to challenge SPI's ownership of the brand internationally, shortly after the state-run firm won back the rights to the Stolichnaya brand inside Russia.
Soyuzplodoimport claims that the firm was unlawfully privatized by its management from 1990 to 1992, which means it had no rights to sell its brands to Shefler. According to the plaintiff, Shefler intimidated the shareholders to make them sell the brand to him.
The recent decision, which governs only sales in the Netherlands, is a setback for SPI. The company is also facing challenges over the brand in other markets, including 13 European Union countries, the US and Australia.
For more stories on economy & finance visit RT's business section
You can share this story on social media: