Videogame makers to pay for use of Kalashnikov trademarks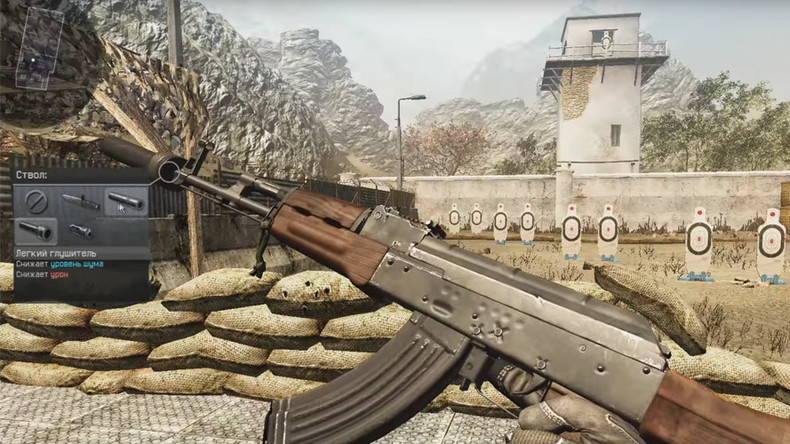 The creators of video games will now have to pay to use the Kalashnikov brand after the Russian arms maker obtained a new class trademark for its AK-47 and AK-74 assault rifles.
Firms producing video games will have to sign license agreements for the right to use the weapon's name in their product. There are images of Kalashnikov products in hundreds of video games.
Some experts have called this a smart move which may provide a significant revenue stream for the company. However, enforcing the trademark would mean the firm's lawyers will be breaking new ground, as Russian courts have not seen any cases involving the use of trademarks in videogames.
Earlier this month, Kalashnikov increased the level of registration for its trademark on its flagship rifles with the International (Nice) Classification of Goods and Services. The measure forces producers of games, animations, watches and knives, as well as printed goods and model automatic rifles to get a license from the company.
Kalashnikov applied for state registration nearly two years ago, so legal protection of the trademark officially dates back to January 2014.
According to experts, the courts would back game makers who have used the trademark before 2014, and they would not have to pay for using the AK-47 and AK-74 trademarks.
You can share this story on social media: