Apple's Tim Cook now only uses private jets to travel & gets massive bump in pay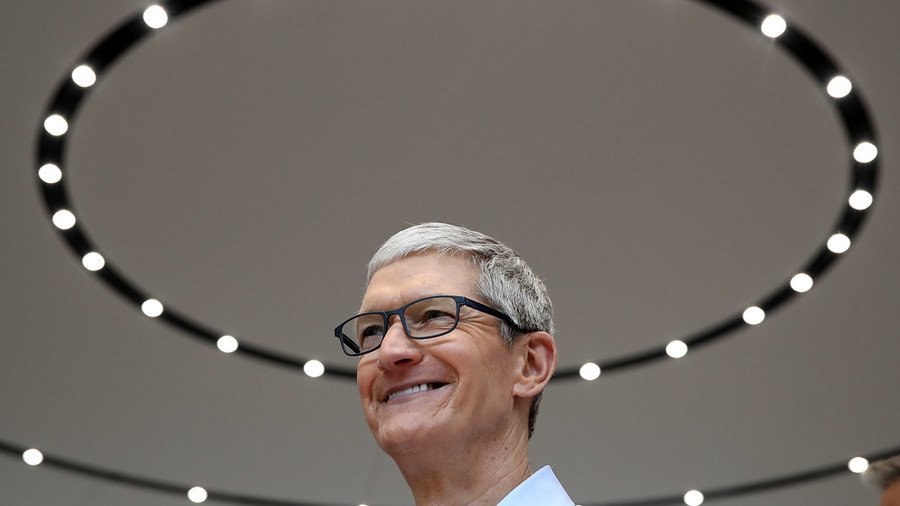 The current fiscal year has brought Apple's chief executive Tim Cook a hefty pay increase as well as a new corporate perk, allowing him to move by personal transport for "all business and personal travel."
"This policy was implemented in 2017 in the interests of security and efficiency based on our global profile and the highly visible nature of Mr. Cook's role as CEO," the US technology giant wrote in the filing to with the Securities and Exchange Commission (SEC).
The mandatory perk cost the company $93,109 for this year only. The filing noted that the value of the private flights is calculated as "imputed taxable income" which is not reimbursed by Apple. The personal travel costs are added to Cook's overall taxable income for the year. His personal security expenses came to $224,216, according to the paper.
At the same time, the company's chief received a 47 percent raise in salary to nearly $12.8 million in the fiscal year that ended in September. According to the SEC filing, Cook received $8.7 million in the previous fiscal year.
The pay increase reportedly came from a bigger bonus, as Apple topped its goals for annual sales and operating profit. In 2016, when the company suffered declining sales of iPhones, Cook's pay was cut by 15 percent.
However, the executive's real wealth reportedly comes from his stock options. Tim Cook owns 560,000 shares awarded to him in 2011 that vested in fiscal 2017, valued at $89.2 million. He also has about 2.9 million more unvested shares, worth more than $450 million, according to the filing.
Earlier this year, Cook announced plans to donate nearly all his wealth to philanthropic projects with only a certain amount set aside to pay for his nephew's college education.
You can share this story on social media: