China wants Afghanistan's ancient trade routes to be part of new 'Silk Road'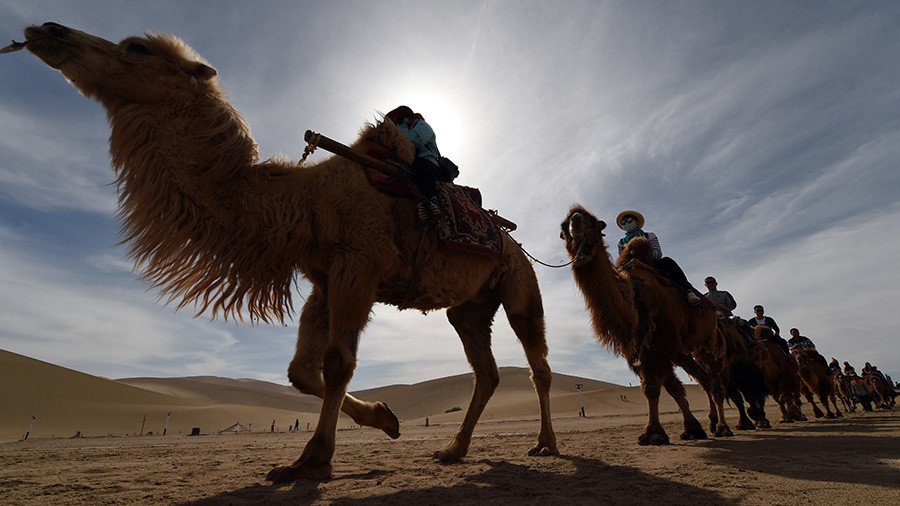 China and Pakistan are looking to include Afghanistan in their $57 billion economic corridor, as part of Beijing's Belt and Road initiative, said Chinese Foreign Minister Wang Yi, as quoted by Reuters.
The economic corridor is expected to benefit the whole region and act as an impulse for further development, according to the minister. Under the broader Belt and Road project Beijing is planning to build a new "Silk Road" connecting China to Southeast and Central Asia by land and the Middle East and Europe by sea.
"So China and Pakistan are willing to look at with Afghanistan, on the basis of win-win, mutually beneficial principles, using an appropriate means to extend the China-Pakistan Economic Corridor to Afghanistan," the agency quotes Wang as saying.
Relations between Afghanistan and Pakistan have been strained since Pakistan's independence in 1947 with China trying to promote talks between the parties. In recent years, the task has been even more complicated as Afghanistan accused its neighbor of supporting Taliban insurgents fighting the US-backed government in Kabul to restrict India's influence in the country. Pakistan has denied the allegations.
It is important for Afghanistan to join the inter-connectivity initiatives as it is a vital necessity to improve its people's lives, according to Wang Yi, who said Pakistan and Afghanistan have agreed to mend their uneasy relations.
"The successful implementation of China-Pakistan Economic Corridor (CPEC) projects will serve as a model for enhancing connectivity and cooperation through similar projects with neighboring countries, including Afghanistan, Iran and with Central and West Asia," said Pakistani Foreign Minister Khawaja Asif.
The Indian authorities are reportedly wary of the project due to its long-time row with Pakistan over Kashmir. New Delhi sees Pakistan-administered Kashmir as its own territory. However, the plan has nothing to do with territorial disputes, according to Wang.
Beijing has been looking to bring Kabul and Islamabad together, partly because of rising concerns over the potential expansion of Islamist militancy from Pakistan and Afghanistan to the Chinese far-western region of Xinjiang, which is engulfed in a separatist conflict.
For more stories on economy & finance visit RT's business section
You can share this story on social media: