China & Portugal step up cooperation on New Silk Road initiative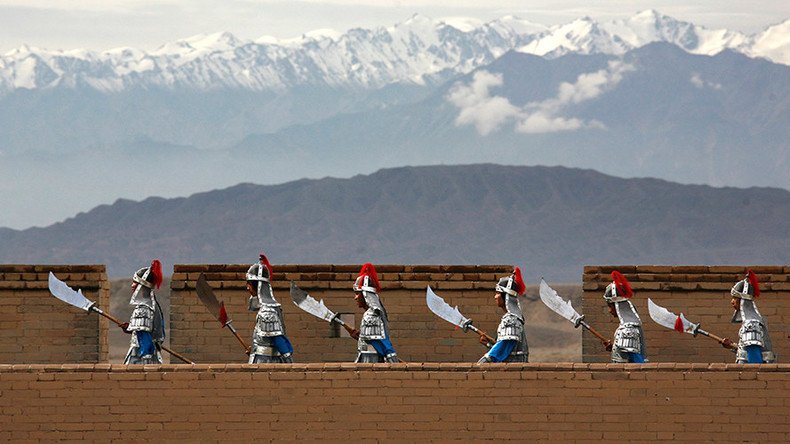 Lisbon and Beijing are to broaden links as part of the Belt and Road Initiative which is bringing together dozens of countries in a global infrastructure project, Xinhua reports Thursday.
Joining forces will give impetus to the initiative, as Portugal can help drive the Belt and Road project due to its geographic location, China's top legislator Zhang Dejiang said during a three-day visit to Lisbon.
He went on to say that Beijing hopes a partnership with Portugal to be a win-win situation for the project.
Portugal is actively supporting the plans according to Prime Minister Antonio Costa as quoted by Xinhua.
Costa stressed that Lisbon was ready for more cooperation in areas such as renewable energy, agriculture, infrastructure, culture, education, and tourism.
Portugal is also ready to welcome Chinese business, providing a fair and convenient environment for investment, the PM said.
China first proposed the Belt and Road Initiative in 2013. It envisions two components: the Silk Road Economic Belt and the 21st Century Maritime Silk Road that are expected to cover more than 60 percent of the world's population and more than one-third of the global economic output.
READ MORE: Alibaba's Jack Ma sees 'Belt and Road' as more inclusive globalization
The initiative envisages the creation of six economic corridors: Bangladesh-China-India-Myanmar, China-Mongolia-Russia, China-Central Asia-West Asia, China-Indochina Peninsula, China-Pakistan Economic Corridor and Eurasian Land Bridge.
You can share this story on social media: