Alibaba's Jack Ma sees 'Belt and Road' as more inclusive globalization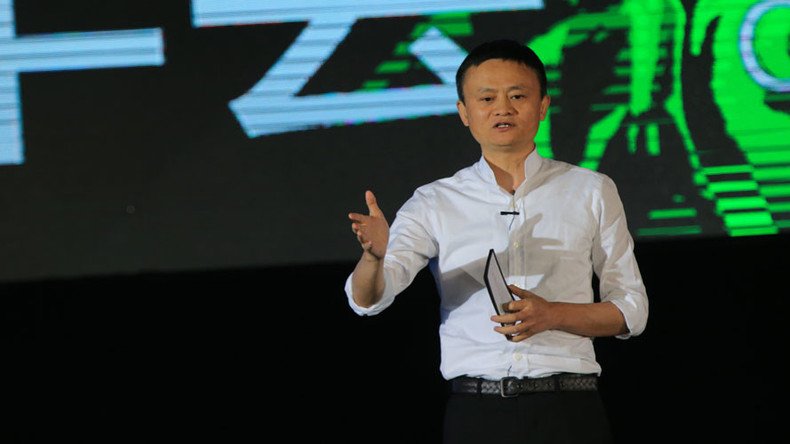 China's ambitious investment project, part of its 'One Belt, One Road' strategy, is uniquely effective and inclusive, according to a Chinese billionaire and Alibaba founder Jack Ma.
"The greatest difference between the Belt and Road Initiative and general globalization lies in the inclusion of young people, women, smaller enterprises and developing countries. It aims to reach more people. This is both a responsibility and an opportunity," the billionaire said in an interview with the People's Daily on the sidelines of the Belt and Road Forum for International Cooperation.
The Alibaba founder praised the vision of Chinese President Xi Jinping, saying the project was an excellent opportunity for individuals and countries.
Beijing has pledged over $100 billion to finance projects under the investment initiative.
The 'One Belt, One Road' strategy aims to strengthen China's influence and trade links to the rest of the world, as well as to boost the economy's investment, according to the Chinese president.
"China will endeavor to build a win-win business partnership with other countries participating in the Belt and Road Initiative. These efforts are designed to promote growth both in our respective regions and globally," Xi Jinping said in his opening speech at the forum.
Alibaba's CEO supported the strategy and points out its goals mirror his proposal for an Electronic World Trade Platform (eWTP), and eRoad made last year at the Hangzhou G20 summit.
"Last year I spent more than 820 hours traveling all across the globe to gain insight into the world. It is important to be there, observe and think. We want to do something different. Instead of simply selling our products to Belt and Road countries or importing cheap labor and raw materials, we want to create jobs, stimulate overseas economies and improve people's livelihoods," said Ma.
Once the eWTP is established, young people from all over the world will be able to buy and sell products globally with just a smartphone in their hands, according to the Alibaba boss.
Jack Ma managed to launch the first overseas eWTP hub in Malaysia in ten minutes thanks to a partnership with the Malaysian authorities.
"I was convinced by the Malaysian officials that the project could be completed in three months, on a scale much bigger than those in the past three decades," he said.
"We are already a global leader in mobile payment, and we are ready to share our technology with developing countries. We have not only invested large sums of money in these countries, but we have also dispatched our technicians there to help," said Ma, who also founded payment platform Alipay and online shopping website Taobao.
You can share this story on social media: