Saudi Arabia begins uranium exploration to develop nuclear energy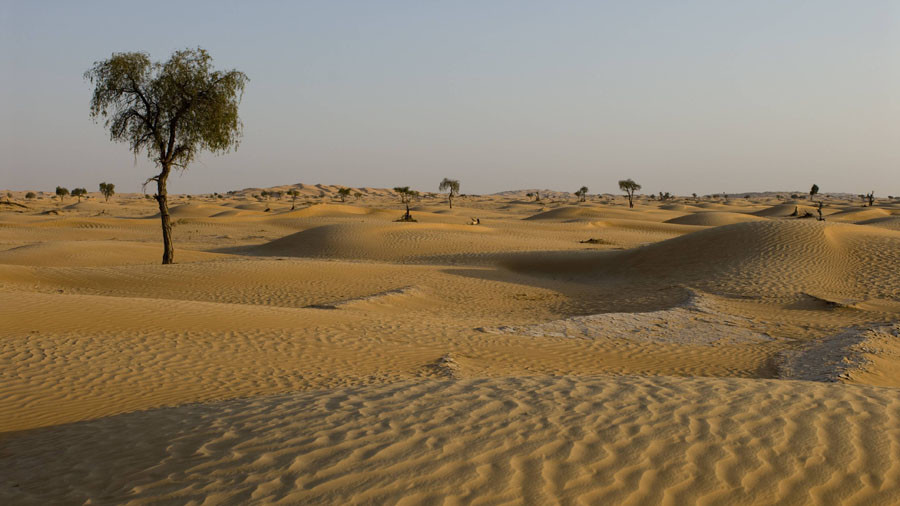 The House of Saud has started a survey for uranium and thorium resources, according to a report by Argaam, a Saudi Arabian financial news portal. The kingdom will not use it for military purposes, officials say.
Exploration has begun in the Hail region of the Al Hail Province by the Saudi Geological Survey (SGS) in cooperation with the King Abdullah City for Atomic and Renewable Energy (KACARE) and the China National Nuclear Corporation (CNNC), Argaam reported.
عدسة حائل نيوز - خلال تدشين معالي رئيس الهيئة لمشروع اليورانيوم والثوريوم في مدينة حائل بمحافظة الحائط حيث القى معالية كلمةً سأل فيها الله الكريم أن يجعل في هذا المشروع الخير للعباد والبلاد متمنياً التوفيق لجميع العاملين بالمشروع.@zohair_nawabpic.twitter.com/9L0bFZfrAT

— هيئة المساحة الجيولوجية السعودية (@SgsOrgSa) 14 декабря 2017 г.
According to the SGS president Zohair Nawab, Saudi Arabia had no intentions to use nuclear energy for military purposes.
The exploration survey is intended for mineral exploration, power generation, seawater desalination, and developing renewable energy sources, he added.
The project has been ordered by Crown Prince Mohammad bin Salman bin Abdulaziz Al Saud.
With Saudi Arabia now experiencing an acute economic challenge due to low crude prices, the royal family has generated a new initiative, known as "Vision 2030," a plan to modernize the economy and society.
The Saudi crown prince has also cracked down on corruption, which has led to the arrest of 208 individuals including the members of the royal family. They are accused of embezzling and misappropriating $100 billion over several decades.
In a recent op-ed in the Wall Street Journal, the Saudi Minister of Commerce and Investment Majid Al Qasabi wrote that corruption has long repelled foreign investors, but the kingdom is opening up and is "shifting to the forefront of development, in partnership and collaboration with the international community of nations, investors and people."