Saudi Arabia plans to hike petrol prices by 80% … to just 44 cents per liter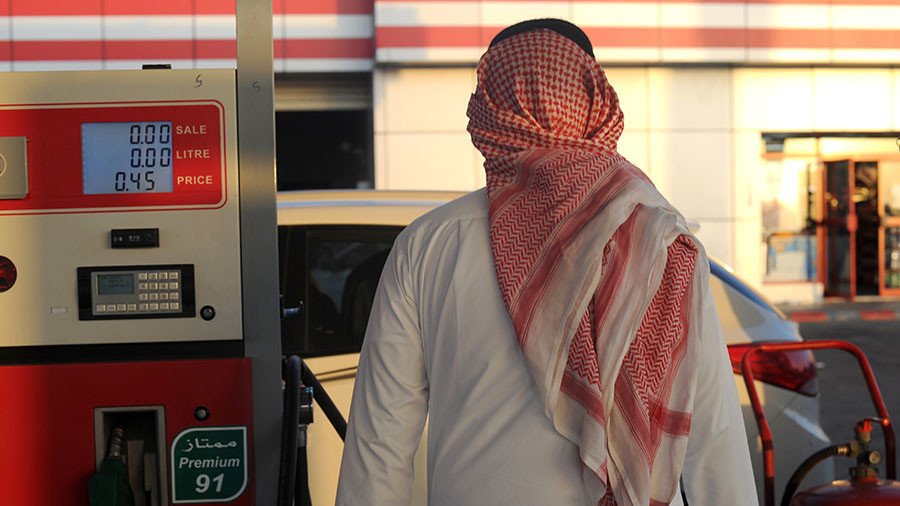 In an attempt to balance the budget and rebuild the economy, Saudi Arabia has decided to raise domestic prices for gasoline and jet fuel, according to a source familiar with the matter.
In January, petrol will go up in price from 24 cents per liter to 44 cents, an increase of 80 percent. Jet fuel prices are expected to be hiked to international levels in one go, the unnamed source told Bloomberg. Other fuels such as diesel, kerosene and heavy fuel oil will reportedly see incremental price increases over several years.
Apart from jet fuel, prices won't be pushed to international levels until 2023 at the earliest, and potentially by 2025. Prices for electricity will reportedly be raised indirectly and gradually along with other expenses.
The measure is part of a broader program aimed at removing state subsidies as Riyadh tries to offset the impact of the price increase on the kingdom's struggling economy. The first cut in subsidies occurred in December 2015 after Saudi oil revenues contracted as crude prices fell.
The world's largest oil exporter has taken several austerity measures over the past two years to eliminate the impact of low oil prices after the kingdom's budget deficit expanded to 15 percent of GDP in 2015. The Saudi economy has continued to contract in the first two quarters of this year.
Along with raising domestic energy prices, the authorities are planning a cash transfer program. The measure, known as the Citizen's Account, is aimed at refunding low- and middle-income Saudi families for austerity measures. The program is expected to start before the next round of subsidy cuts.
You can share this story on social media: