Saudi Arabia's first Islamic bond sale raises $9bn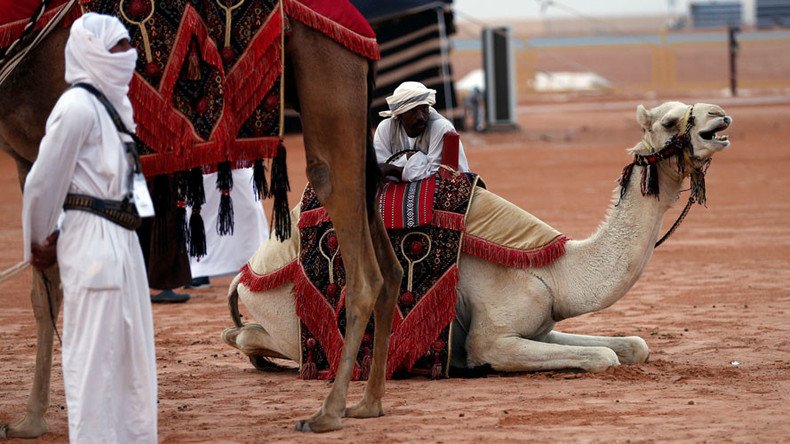 In its first international issuance of sukuk, or an Islamic bond, Saudi Arabia has raised $9 billion, people familiar with the matter told the Wall Street Journal. The bond sale comes as the kingdom looks to reshape its oil-dependent economy.
Investors placed orders in excess of $33 billion, the country's Ministry of Finance said, adding bonds will be split equally between five and ten-year tranches.
Riyadh was able to issue more than the $8 billion it had planned to sell, and yields were lower than initial guidance. The five-year notes were sold at 2.93 percent, and the 10-year notes were sold at 3.65 percent.
Saudi Arabia issued bonds worth $17.5 billion in 2016, tapping international and domestic markets to help finance a budget deficit that is expected to reach $53 billion this year. The deficit ballooned to a record $98 billion in 2015 but narrowed last year to about $79 billion as the government introduced austerity measures, cutting spending and subsidies.
"The sukuk should cover about one-fifth of the expected fiscal deficit," investors told the WSJ.
By raising money from sukuk, the Saudi government aims to support the kingdom's finances as income from oil sales decline.
READ MORE:Saudi Arabia's construction sector hit by spending cuts
"They're kicking the oil barrel down the road; they're buying time on the fiscal deficit," said Patrick Drum, a portfolio manager at Saturna Capital, which runs a sukuk-bond fund.
A sukuk is structured to generate returns to investors without infringing Islamic law that prohibits interest. Issuers are able to tap a wider pool of investors than with more conventional bonds.
Saudi Arabia is also preparing what may become the world's largest initial public offering (IPO) of state oil company Saudi Aramco. The IPO is also expected to help manage the budget shortfall.
You can share this story on social media: