Binladin Group to resume building giant Mecca hotel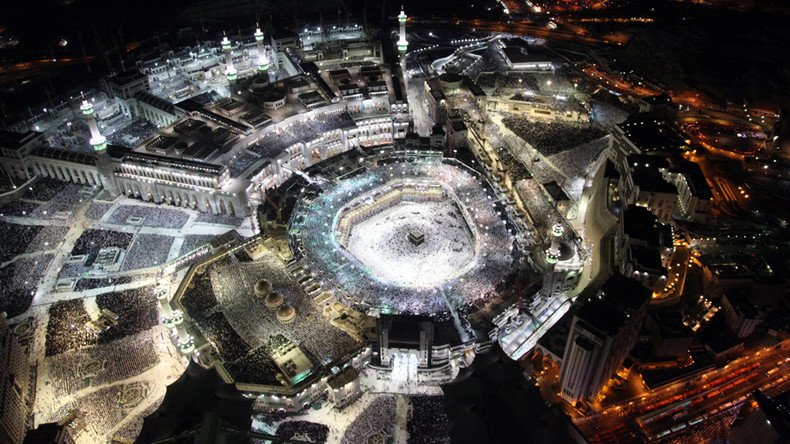 One of Saudi Arabia's biggest construction firms, Saudi Binladen Group, is planning to get back to the world's largest hotel project, the $3.5 billion Abraj Kudai in Mecca.
The project has been delayed for two years due to the financial squeeze following the drop in oil prices.
When completed, the 10,000-room mega hotel will have 70 restaurants, shopping malls, several helipads, a wing for the Saudi royal family and even a ballroom.
Restarting the project is part of the broad Saudi program aimed at diversifying the kingdom's economy to decrease its dependence on oil.
The Saudi Binladin Group, which is leading the construction, will get financial help from the government. The company was badly hit by the downturn in the building sector in recent years due to falling oil prices.
Sub-contractors have been asked to submit pricing proposals to Saudi Binladin by mid-September, according to unnamed sources close to the matter, as quoted by Reuters.
"With a clearer grasp on its finances, the government has allocated a portion of its budget toward completing key projects," an executive in the Binladin group told the agency.
Saudi Binladin Group reportedly has debt of nearly $30 billion. Earlier this year, the company's creditors agreed to extend a four billion riyal ($1.1 billion) Islamic credit facility to back construction work at Mecca's Grand Mosque.
"The Ministry of Finance is taking a lead role in the hotel project. This is positive for the banking sector," a Saudi banker said as quoted by Reuters.
The kingdom's state finances have been boosted this year by moderately higher crude prices and some austerity measures. According to the latest data from the Ministry of Finance, the budget deficit narrowed to 46.5 billion riyals ($12.4 billion) from April through June against about 58.4 billion riyals a year ago.
Industry and tourism, Islamic tourism, in particular, are among the prioritized sectors Riyadh is relying on to eliminate the kingdom's dependence on oil.
READ MORE: Saudi Arabia pushes for solar energy project to create thousands of jobs
Over two million Muslims come to Mecca every year for the Hajj pilgrimage with the country's authorities planning to increase the number to 2.5 million in three years.
You can share this story on social media: