Oil prices surge to over $65 for the first time in over 2 years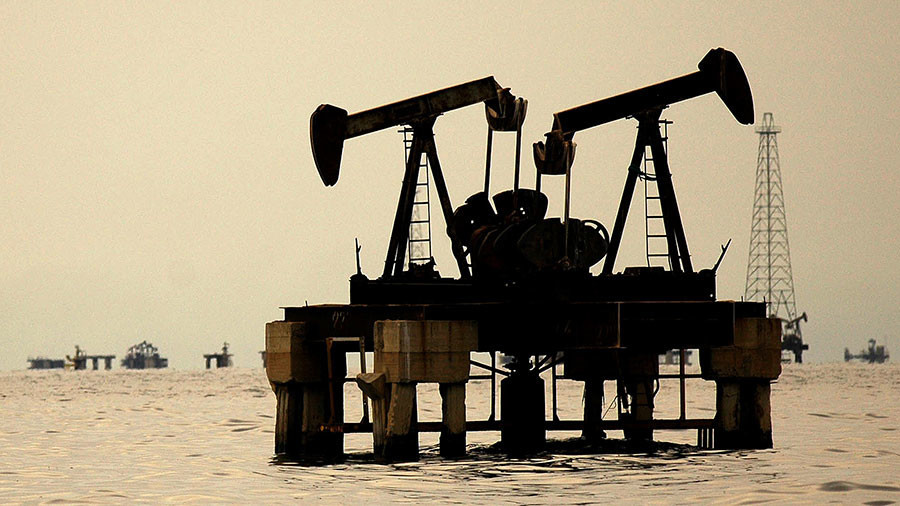 Brent crude has surged to its highest level since June 2015, trading above $65.00 per barrel. Earlier this month, The Organization for Petroleum Exporting Countries (OPEC) and non-member states, led by Russia, struck a deal to extend production cuts into 2018.
Brent crude oil futures for January were trading at $65.24 per barrel, an increase of 0.52 percent at 2:25 GMT. The benchmark price has been on a steady rise, propped up by recently extended oil production cuts and a corruption purge in Saudi Arabia, OPEC's leader and the second world-largest oil producer.
The latest spike can be attributed to a looming shutdown of the North Sea Forties Pipeline System (FPS), transporting some 450,000 barrels of oil per day, generating fears of major supply disruptions. On Monday, the pipeline operator, UK-based Ineos, said FPS could be closed for "weeks" for essential repairs over a crack in a pipe discovered during a routine check. The FPS carries about 40 percent of the UK's total oil production.
In addition, to Monday's surge, Brent has been flirting with its two-year highs for several months. Early November, it exceeded $64.00 a barrel following reports of the arrests of senior Saudi Arabian officials and princes.
Brent was trading at $63.00 following a meeting between OPEC and non-OPEC producers led by Russia, where they decided to prolong the cuts and freeze Libyan and Nigerian production at 2017 levels.
Oil prices slumped below $35.00 a barrel late in 2015 amid slowing demand and oversupply, exacerbated by Iran's return to global markets as a result of the nuclear deal stuck earlier that year between Tehran and six major world powers.
You can share this story on social media: